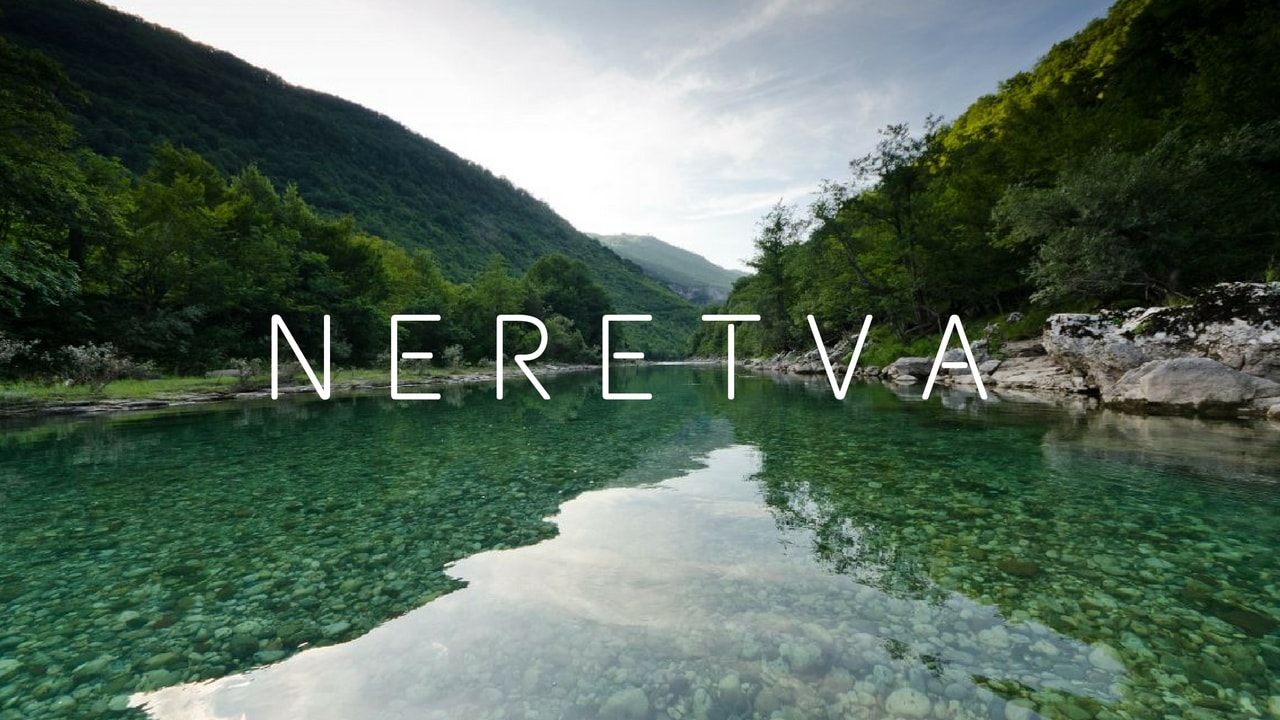 The city of  Mostar is famous for its youth, lights, bridges and cobblestone streets. In addition to the magnificent Old Bridge, another symbol of the city is the river Neretva.
Neretva is 225 km long, for the most part runs through Bosnia and Herzegovina (203 km), and before entering the Adriatic Sea, it also goes through Croatia (22 km). It springs below the mountain Jabuka, in the mountain region Herzegovina and most of its course has the characteristics of mountain rivers. Because of all of these characteristics, many hydropower plants were built on the river: Jablanica, Grabovica, Salakovac, Mostar.
On its way to the Adriatic sea, Neretva flows through some of the most beautiful places in Herzegovina: Konjic, Jablanica, Mostar, Čapljina and Poćitelj.
It is known for its emerald-green water color and in its upper course the water is completely safe for drinking.
This river is also inhabited by many species of fish: Softmouth trout, Toothtrout, and Marble trout.
Because of its climate, the region of Neretva is perfect for growing many fruits and vegetables such as tangerine, watermelon, tomatoes, grapes and many other agricultural products.
Turquoise waters of the Neretva hide many underground caves, and strong underwater currents. There is so much of still unexplored under water, that even the most experienced and knowledgeable locals sometimes do not dare to dive.
If you missed it, read our story about the jumps from the Old Bridge into the Neretva river.
This river is a great attraction, not only because of the clear waters and impetuous flow, but also because in certain parts allows rafting and other activities, such as fishing for trout.
PLACES TO VISIT WHILE INÂ HERZEGOVINA