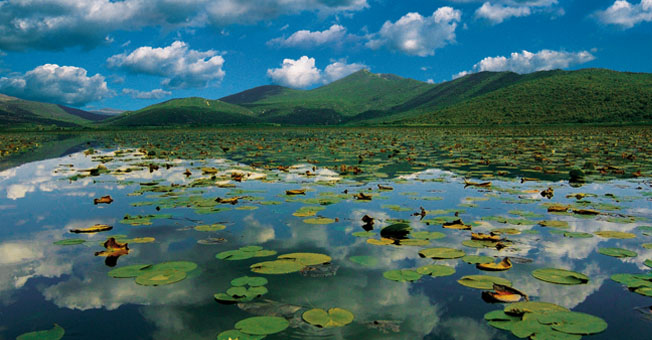 The region of Herzegovina has many beautiful landscapes, lakes and rivers to offer. Among them is the Hutovo Blato , a bird reserve and nature park in southern Herzegovina.
In case you have missed it, see our previous post – 5 Places To Visit While In Herzegovina.
This area is rich with wetland plants and many animal species. The untouched nature is going to give you a full relaxation experience you won't regret!
The International Council for Bird Protection placed this reserve on the list of important bird habitats because this reserve is biggest of its kind in this part of Europe to the surface, and diversity. This reserve is a unique oasis in the harsh arid karst of western Herzegovina.
Hutovo Blato is home to over 240 types of migratory birds and dozens that make their permanent home in these sub-Mediterranean wetlands surrounding Deransko Lake. In the migration season, tens of thousands of birds fill this lake and its surroundings.
This is the ideal place for nature lovers and families with children to visit and spend time here as it is full of freshwater fish, wild ducks, geese, coots, hawks, herons, pheasants, wild boar and wild horses.
How to get to Hutovo Blato?
Hutovo blato is located only 5km from the city of Čapljina and is marked with clear signs on the M-17 road. Entrance fee to the park is 1 KM it is open all year round. There is also a picnic area, with nearby restaurant/café and a motels.