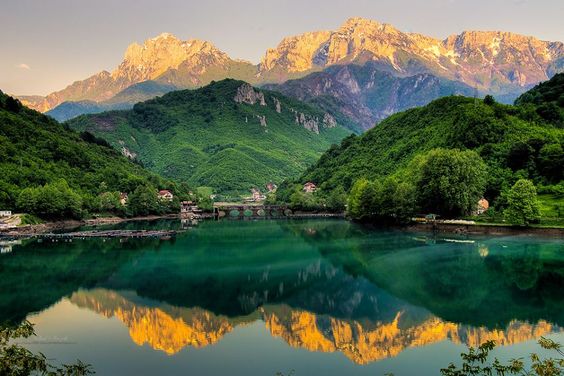 The area of Jablanica is among the most beautiful landscapes in Herzegovina.
Situated on a terraced plateau below the intimidating peaks of mountains Prenj and Cvrsnica Mountains, Jablanica teeters between the Mediterranean and continental climates.
The Neretva River carves its way through the centre, dividing the massive mountain ranges. In case you have missed it, see our previous post -Â Neretva, Turquoise River flowing through Mostar.
North of Jablanica, behind the Lendava Tunnel, the Jablanicko Lake system begins. This area has developed a tourism niche on the lake. The entire length of the lake is lined with pensions, hotels, private rooms and campgrounds. The lake has some of the best fishing in the country as proved by the locals standing on the side of the road selling their 'catches of the day' – large carp, trout, bass and other fish. The place is usually crowded with local people.
Here are some interesting facts about Jablanica.
It was at Jablanica that Tito and the partisans, burdened with 4,000 wounded others, won the unlikely Battle of the Neretva during World War II.
The blown-up bridge that the partisans used to trick the Nazis still hangs from the high cliffs as a reminder of one of the partisans' greatest victories. In addition, there is a war memorial on the peak of Mount Prenj (2,155 meters), dedicated to Tito and the brave men and women who climbed and crossed this cruel – and beautiful – mountain in the most trying of times.
The War Museum next to the bridge exhibits pictures and tells the story of this famous war episode. An old German bunker on the east side of the river has now been converted into a restaurant and café.
The Jablanica area is known localy well known for its 'jagnjetina', lamb meat.
The old tradition of roasting sheep over an open fire brought fame to a series of restaurants on the main road (M17) south of the town.
Most restaurants are filled day and night and most buses heading south to Mostar or north to Sarajevo stop for a taste of this mouth-watering local delicacy.
PLACES TO VISIT WHILE INÂ HERZEGOVINA