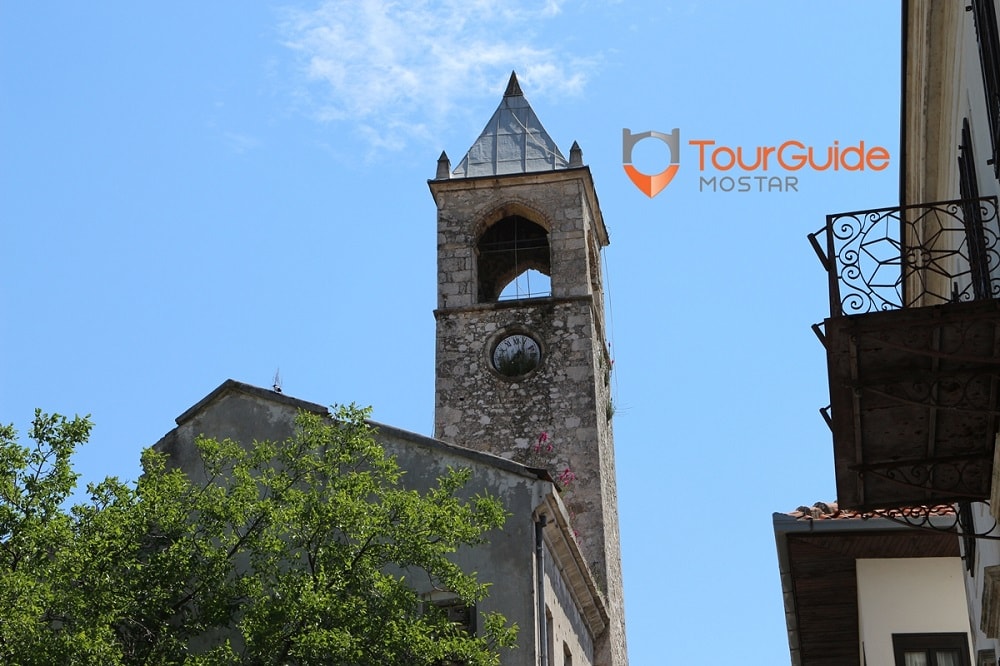 During the Ottoman period in Mostar many architecture innovations of that time were built, including monuments, sacred objects and buildings.
The Old Bridge was built in 1566. and since then this town became an important strategic place and the base for Ottomans to conquer the rest of Balkan area. The bridge had to be established with the bridge towers while the pathways was made of cobblestones. In case you have missed it, see our post Kaldrma, the cobblestone pathways spreading through Mostar.
Among those monuments is the Sahat tower (clock) accompanied with the muvektihana (office which was responsible for determination of correct time).
The clock on the tower showed the ticking time during the day and night according to the "alaturka" hour system. The alaturka reading clock system is the oldest system and it was used in the Ottoman Empire during the 18th and 19th century.
This system was an adjustment of an originally Babylonian method that relied on sundials for establishing the exact position of the sun in the sky. According to this system, the day (gün) and the night (gece) were each divided into a set of twelve units. Daytime hours were counted from the sunrise to sunset and nighttime hours, from sunset to sunrise.
While maintaining the importance of sunset, the alaturka hour system did not regard sunrise as a second zero-point and the correlation between each of the two twelve-hour cycles and daylight or night time was lost.
The clerk from the muvektihane, used rubtahte (astrolabe of square shape) to calculate the accuracy of the time and controlled the watches. An astrolabe is an elaborate inclinometer, historically used by astronomers, navigators, and astrologers.
Today the Sahat tower still stands in Mostar and it is one of a kind. The tower was built from crushed stones and has prismatic structure. The base of the tower is a square with 3,45m sides and the tower is about 15m high.
The exact year when this tower was built is unknown. The first and oldest written record in which this monument is mentioned is the vakufnama from the 1636. where the Ibrahim Šarić gave money for the paycheck of the clerk who worked in the muvektihane.
There are even folk poems from this area that mention this Sahat tower.