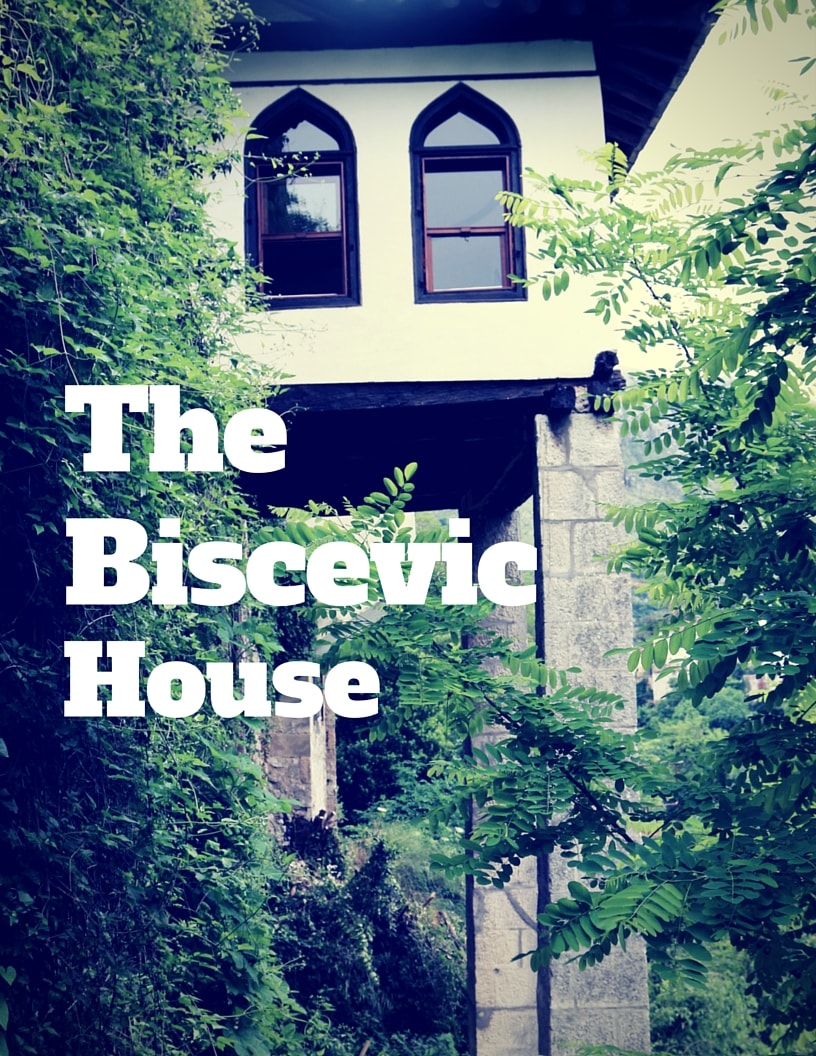 Among the several traditional Islamic houses built in the Ottoman architecture in Mostar is the Bišćević house. It is locally called "Bišćevićev ćošak".
This is one of those places you must visit when coming to Mostar because of its cultural and historical importance. There are even local poems and songs that mention this house as being the place where beautiful girls sit and drink kahva (coffee).
The house dates back from the 1635. and it is located in the Bišćević street, on the bank of the Neretva river.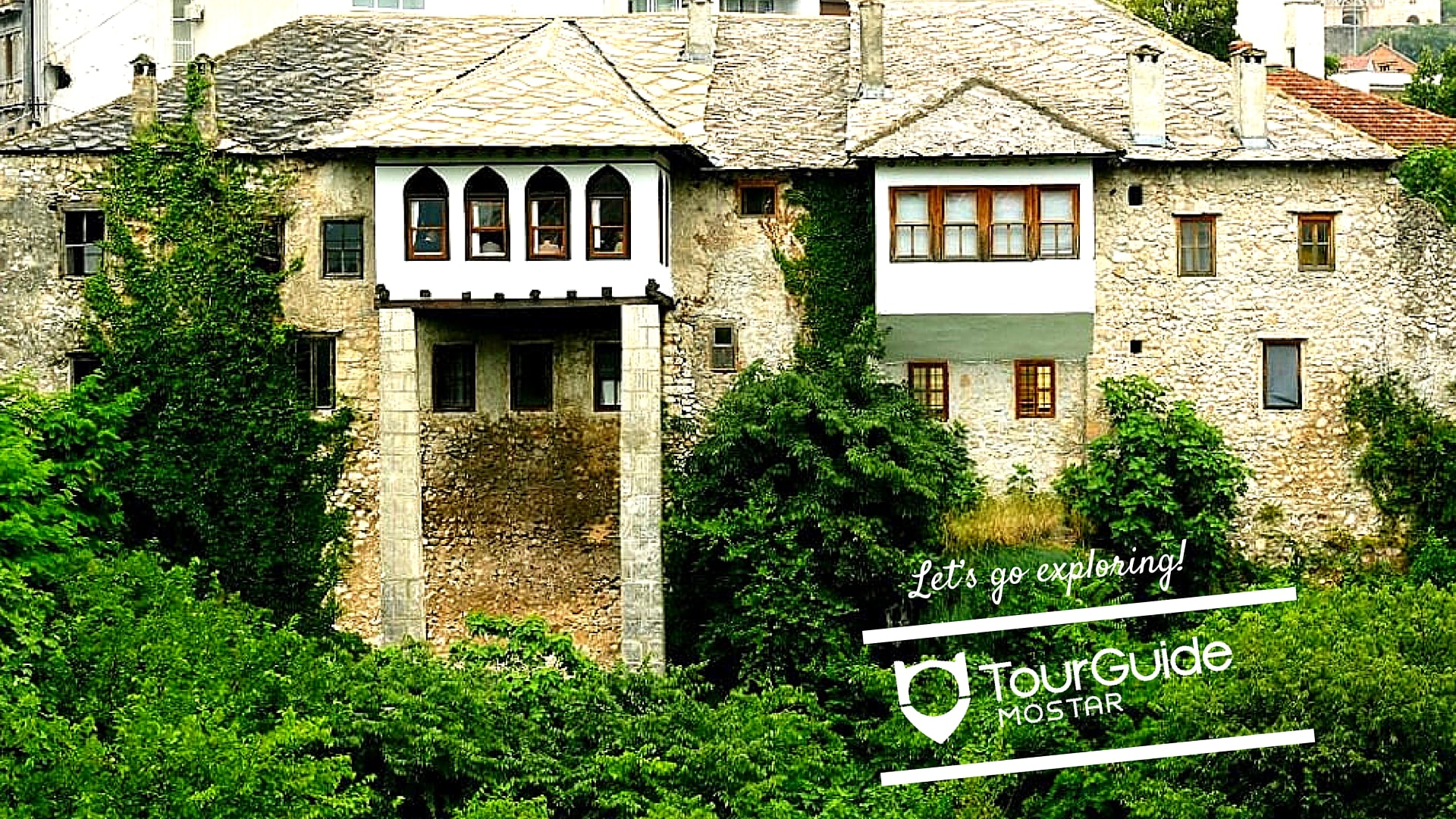 The house has a ground floor and one floor above where the divanhan room is located. In the courtyard there is one separated room which served as a kitchen.
The courtyard represents the typical Bosnian avlija, which was a symbol of family life, culture and heritage. The whole avlija was surrounded by walls called taraba and it had to doors, large and small.
In the summer women would gather and drink coffee together while the men were out working.
For a long time, avlija was a mirror of the culture and work habits of the host and hostess. If the place exuded freshness, peace and purity, it was a sign that hosts were virtuous people. In case you have missed it, read the whole story about Avlija, the house courtyard full of Bosnian tradition.
The interior of the house is decorated in oriental style and the floor is extended on poles.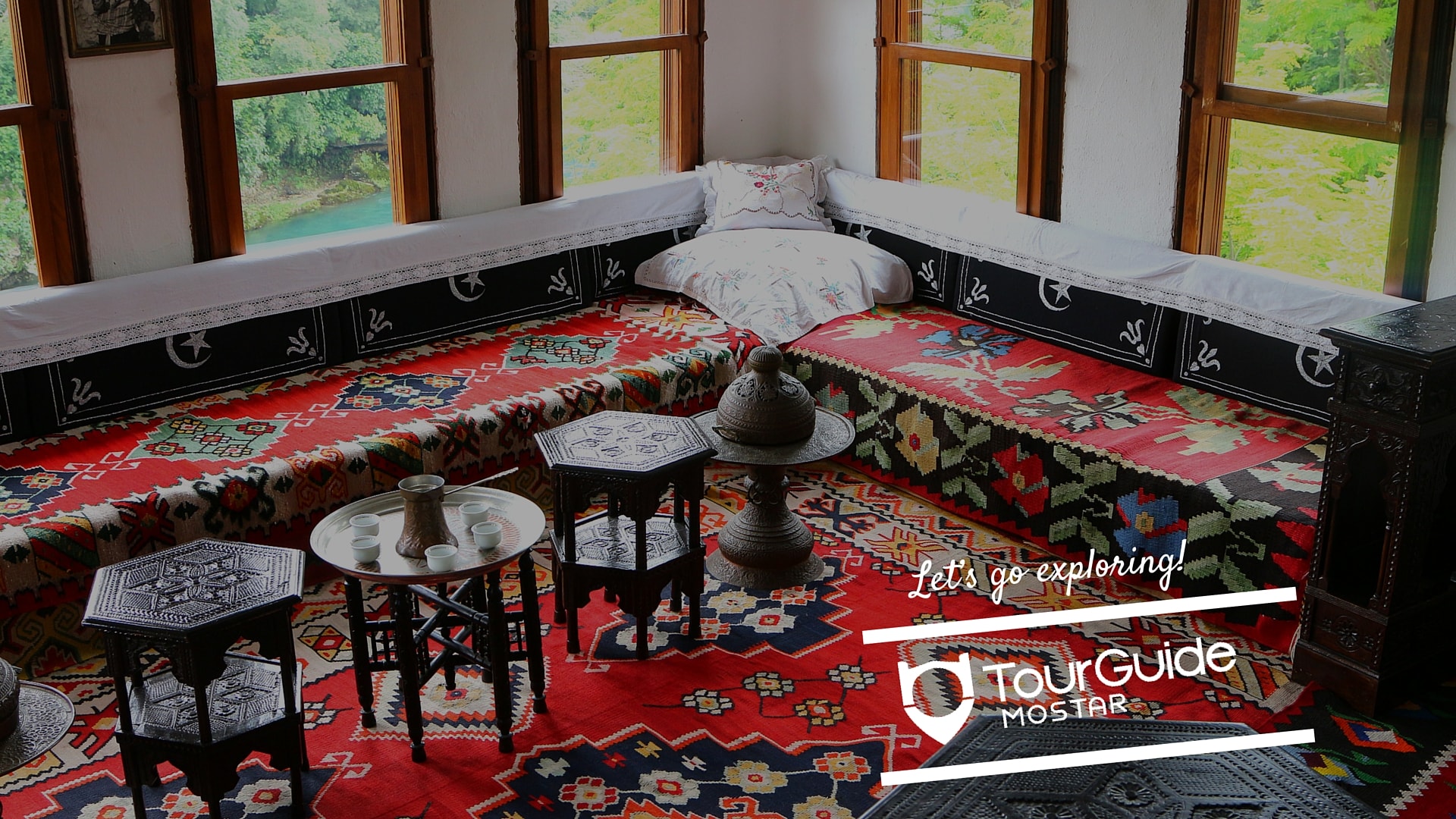 Today this house is considered as one of the Bosnian national monuments.
Tourists can visit the house every day from 8AM to 7PM for a small fee of 4 Euros.