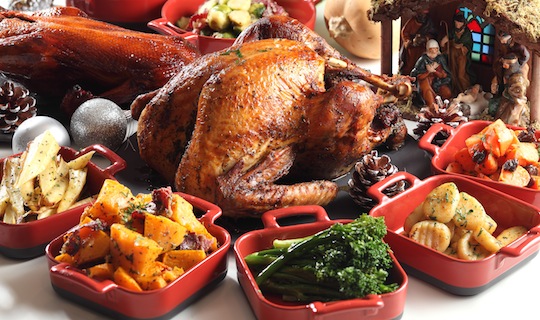 Our favorite time of the year and we are ready to start planning the Christmas in our homes.
From home décor, decorating Christmas trees and planning the Christmas lunch menu, all of these festive activities make us love the holidays even more.
The beauty of anticipation and preparation for the holidays is all around us.
In case you have missed it, read our previous article – 10 Christmas gifts for her from Mepas Mall in Mostar.
Planning the Christmas meals is something every housewife will do these days.
Most of us will say it's the traditional homemade meals which take us back to our childhood memories with their warm smell and delicious taste.
In case you have missed it, read our previous article – Most loved Christmas meals in Bosnia and Herzegovina.
We all love sarma and burek, but there are also some Christmas meals which came to our cuisine from other countries and our people enjoy them now every winter season.
From Croatia came the custom to have roasted turkey from Christmas lunch. For every housewife still has secrets to prepare the roast. Some secrets are passed on from generation to generation.
To remain juicy turkey should be prepared before baking. The day before, roll it into a solution of salt or just a good rub with salt and butter, and leave it overnight. If you like intense flavors, make a mixture of honey, thyme, salt and melted butter. This will mix during baking to keep the moisture of the meat and the crust will be golden and crispy.
In some families, the turkey is filled, and the filling depends on the imagination of the host. It can be made from offal mixed with bread, onions and bacon, and chestnuts, leeks and bread crumbs.
Next comes the tradition of eating codfish, which is a custom from the Dalmatian coast in Croatia.
The codfish is prepared with olive oil and onions, and later on served with side dishes of rice or potatoes.