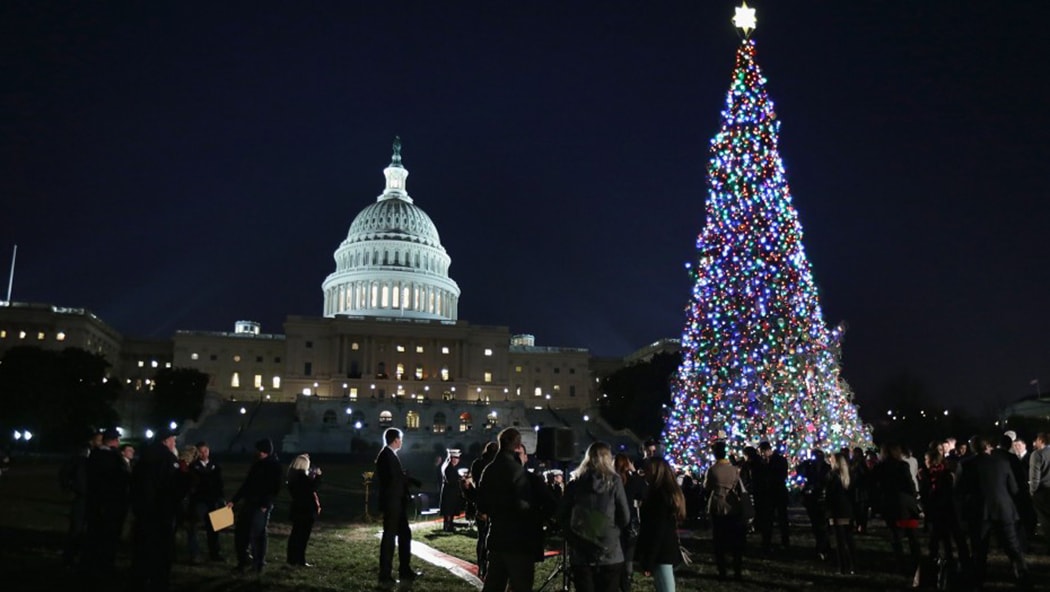 For many of us, Christmas has kicked in already with food , excessive gifts and spending too much money at the end of December.
The history of the Christmas tree is long and rich, and has resulted in some modern trees- encapsulating everything that Christmas stands for. Nobody is really sure when Fir trees were first used as Christmas trees. It probably began about 1000 years ago in Northern Europe.
Let's take a tour around the world to take in the Christmas trees that are truly tree-mendous :
Italy
The Mount Ingino Christmas Tree is a lighting illumination in the shape of a Christmas tree that is installed annually on the slopes of Mount Ingino (Monte Ingino in Italian) outside the city of Gubbio, in Umbria region in Italy .On the slopes of Monte Ingino, individual pine trees are fitted with lights in order to create one massive tree that stretched more than 2000 feet to the top of the mountain. It's actually switched on remotely by the Pope, using a tablet computer.
2. Portugal
Europe's tallest Christmas tree can be found in the Portuguese capital. This tree is generally around 250 feet tall.
3. Abu Dhabi, UAE
If you happen to lose a Christmas ornament in your home, it's no big deal. If any ornament is lost from the Emirate Palace Hotel's tree, whoever is responsible might be facing jail time. It's decorated with more than $11 million in jewelry and precious stones.Can you believe?
4. United States of America
The President of the United States has many stressful duties to perform, so the official lighting of the National Christmas Tree is probably a welcomed relief in Washington DC. The tradition of the National Christmas Tree on the Ellipse began with President Calvin Coolidge over 90 years ago. A 48 foot Balsam Fir from Vermont decorated with 2,500 electric bulbs in red, white, and green served as the first National Christmas Tree which on Christmas Eve 1923. Today the tradition continues.
5. Brazil
World's largest floating Christmas tree lit up in Brazil. While Brazil might not have a white Christmas, it doesn't stop them from having perhaps the most amazing Christmas tree of all.
6.France
It would seem that the French prefer their Christmas trees to be more traditional, placed inside the posh Galeries Lafayette Department Store each year which you can see below.
7.United Kingdom
The Trafalgar Square Christmas tree has been an annual gift from the people of Norway since 1947, in thanks for England's help during Second World War. Most trees selected for London are more than 60 years old, meaning that until recent years, the trees were actually growing during the war.
8.Australia
Christmas in Australia takes place during the heat of summer, and Melbourne has been known to reach more than 40°C (106°F) during the festive season. This doesn't stop Federation Square in downtown Melbourne from hosting a beautiful Christmas tree each year.
9.Spain
In the city of Madrid the tree is actually a glorious sculpture of metal and glass.
10.Thailand
Bangkok is unlikely to experience a white Christmas anytime soon. That doesn't stop the people of Bangkok from enjoying an annual gigantic Christmas tree, which is located at the entrance to the Central World Shopping Mall.
Love this article? Share it with your friends.