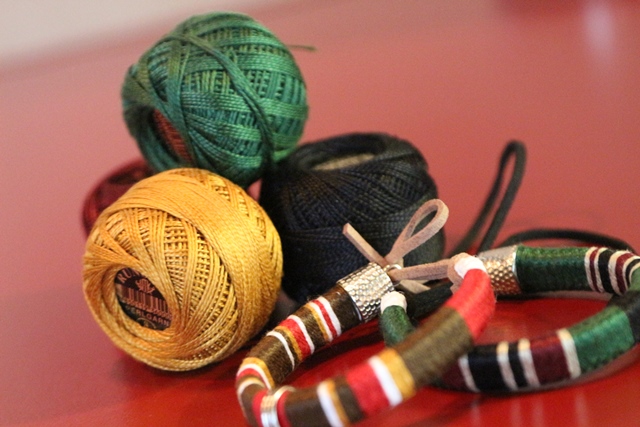 Our Tour Guide Mostar journey is expanding more every day. We are meeting interesting people, sharing with you their stories and keeping track of interesting events in the city.
This city certainly does not have a soul without people from Mostar who are passionate, proud and loud.
In case you have missed it, read our previous post – Mostarke the most beautiful ladies on Earth.
Mostarka Tajma Lalic is the person behind brand Lalos Art, and she caught our attention with her  jewelry designs.
How did her creative story start?
This charismatic Mostarka says she always liked to work with his hands and it all started from an early age as she watched her mother sew every day.
But life takes us to another paths and she took time to study law, where she became a law school graduate. Today she says that handcrafts are something special for her, at the same time relaxing and fulfilling.
It all started as a hobby until a few months ago she started selling her jewelry through Facebook page, and once again showed us the power of social media which has become the perfect tool for online sale.
Tajma makes bracelets and necklaces of many types of strings and threads, and also depending on the model she adds details like leather laces, pendants and beads. Each color composition for her is special and now she likes to combine autumn colors in jewelry.
It takes about two hours to create each bracelet and  work in more complicated on the necklaces and requires approximately a day's work for each necklace.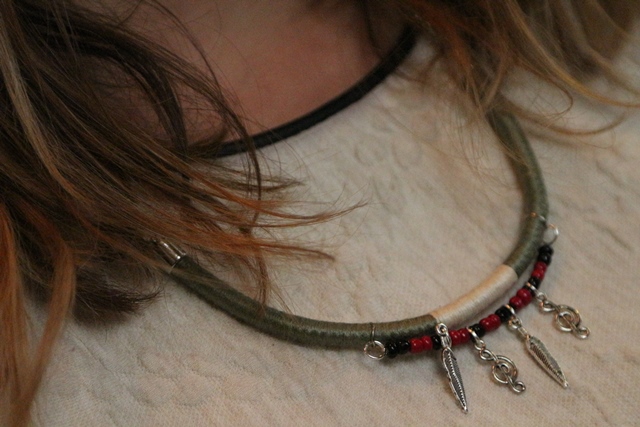 She says that she likes to make jewelry for a casual style while many of her jewelry in black color can be a perfect fit for any evening outfit.
Because of the increasing the number of customers, she began to make jewelry according to exclusively orders, where the customer orders what he/she exactly wants (e.g. which model and which color combination or details preferred).
We asked from where her customers come? Apart from our region, she sends many jewelry pieces to Sarajevo and a large number of customers are foreigners from Sweden and Germany.
She plans to expand its production to earrings and handbags. The possibilities are endless and this Mostarka will definitely take advantage of all.