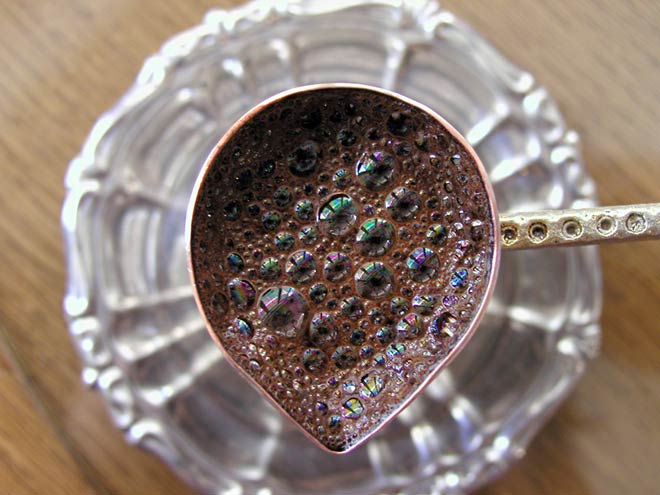 Coffee pot is the metal, kitchen dish with handle designed especially for cooking coffee. It is a symbol of Bosnia and Herzegovina and part of a tradition that is passed for generations.
Coppersmiths are masters who have made coffee pot in specialized crafts workshops Coppersmiths shop, and this old craft has been preserved to a much lesser extent today. Dzezva (Coffee pot) word comes from the Turkish word Cezve which in translation means a pitcher of coffee.
Coffee pot can be made of different metals which do not affect the taste of coffee. Standard metals from which coffee pot is made are: copper, iron and steel (or flame retardant glass). The handle can be made from the same material that body was made, but may be different such as wood and flame retardant plastics.
Do not forget that coffee pot without a good coffee is a traditional souvenir, and with a coffee cup and a full atmosphere is a ceif.
Read more on official Bosnian Traditional Objects web site.