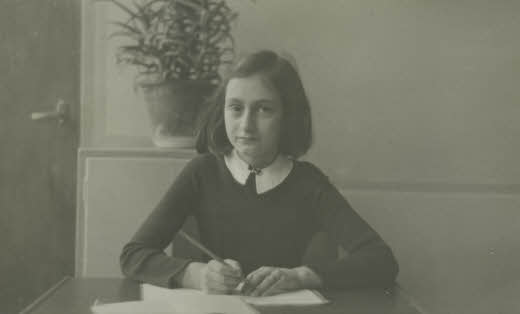 Anne Frank is a Jewish child who has to go into hiding during Second World War to escape from the Nazis. Together with seven others she hides in the secret annex  in Amsterdam. After more than two years in hiding they are discovered and deported to concentration camps. Anne's father, Otto Frank, is the only one of the eight people to survive. After her death Anne becomes world famous because of the diary she wrote while in hiding.
The Anne Frank House is an independent organisation entrusted with the care of the Secret Annexe, the place where Anne Frank went into hiding during World War II and where she wrote her diary. It brings her life story to the attention of people all over the world to encourage them to reflect on the dangers of anti-Semitism, racism and discrimination and the importance of freedom, equal rights and democracy.
The Anne Frank museum is preparing for a new generation of visitors by carrying out a major renewal project. Museum visitors will be given more historical context and in-depth information so they can gain a better understanding of the life story of Anne Frank and a deeper experience of her hiding place. The changes will leave the authentic character of the house intact. As well as the renewal of the museum, more space will be created for educational groups and visitor facilities, and there will be a new entrance area. The Anne Frank House will remain open during the work.