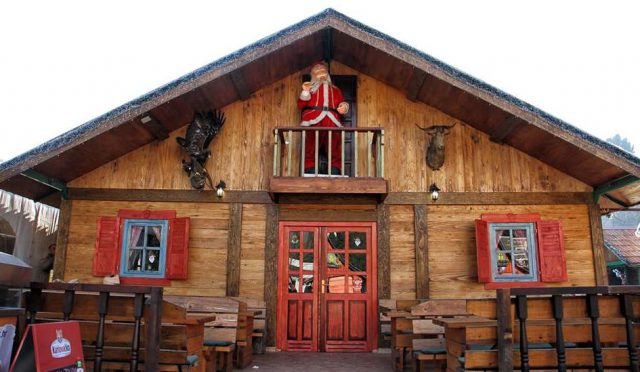 Another December is here and that means that the festive activities in the historic city of Mostar have already begun. The last summer was hot and sunny as usual with thousands of tourists visiting our historic Old Town and Old Bridge.
Now it's time to bundle up in cozy layers and rely on our knitwear to keep us warm in these festive days.
The youngest ones are now able to experience the winter atmosphere in the new winter town in Mostar as part of the project Advent in Mostar.
This year the winter town opened its doors in the area of the University of Mostar on over 4,500 square meters during the 42 days duration.
In a variety of content, entertaining programs will be organized on two stages.  Visitors will be able to enjoy school plays, performances by children's bands, dance choreography, magic tricks and the inevitable Santa Claus will also be there, donating the visitors from his chariot.
It`s the most wonderful time of the year which means it is time to get excited about the upcoming holiday shopping. Although the sales will start at the end of December, most of us will do the holiday shopping in the week before Christmas.
The historic city of Mostar has many shopping malls and stores that will satisfy the needs of any customer.
In case you have missed it, read our previous story – Where to go Christmas shopping in Mostar?
Only a few weeks separate us from another New Year's Eve. Wherever you go, this night will have one of the biggest celebrations.
The historic country of Bosnia and Herzegovina is not staying behind its European neighbor cities when it comes to New Year`s celebrations. This region has something for everybody's taste – from night out celebration in the capital city to the outdoor celebrations in nearby mountains.
In case you have missed it, read our previous story – 3 ideas for New Year's celebration in Bosnia and Herzegovina.