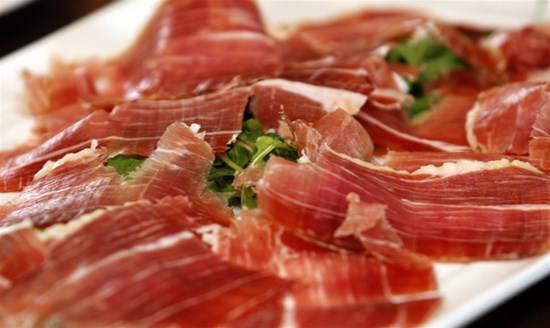 Traditional food in Bosnia and Herzegovina is often prepared with meat, and meals are plentiful and delicious. The meat is of extraordinary quality, often organic, and well prepared. Meat is the ingredient of some of the most popular Bosnian dishes such as Bosnian pot, ćevapi, Bey soup, burek, and bean soup.
In case you have missed it, read our previous post – Best Traditional Meals in Mostar.
The meat delicacy prosciutto is among the favorite meals in Herzgeovina.
The name prosciutto is clearly of Latin origin, derived from the words pro, meaning before, and exsuctus, meaning dried up.
Herzegovinian prosciutto (pršut) is made special by the traditional and natural production process.
Maybe it is the combination of winds that constantly blow in Herzegovina, neccesary to dry this product, or years of experience of the men who smoke it, but there is no doubt that prosciutto smoked in this region will satisfy the palate oft he most demanding food lovers.
It is a pleasure to eat Herzegovinian prosciutto together with homemade pogača (bread), Herzegovinian doughnuts, sheepskin cheese and a glass of red wine.