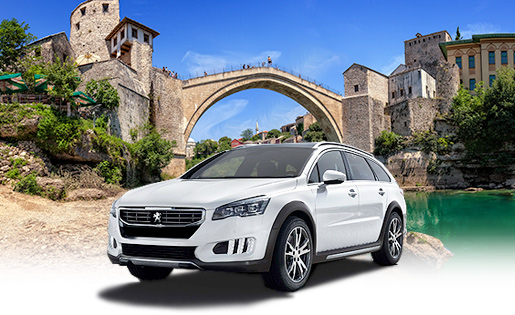 The region of Herzegovina is well known for its green landscapes like lakes and rivers, as well has rich cultural heritage and many historic monuments and sites to visit.
Each day thousands of tourists visit the city of Mostar, which is a great idea for everyone coming from Dubrovnik or visiting the Balkan region.
In case you have missed it, read our previous post Mostar mini travel guide.
One of the easiest ways to get around Mostar is by car or a taxi service.
Here are some of the Best tips for using Taxi service in Mostar.
Are you still in need for wheels? Renting a car can give you freedom and flexibility when you're traveling to Mostar.
Since summer is the season when the biggest number of tourists arrive to Mostar,
that is the time for the busy summer car-rental season, and the prices are expected to climb up. Do your research first and explore all of the car rental offers for this area.
Keep in mind that a rental car can also add complications to your trip, like trying to find the best deal or sorting out exactly which insurance options you need.
There are a few car rental companies which offer services in Mostar, such as the Mostar Car Rental, Car Rental Bosnia, Sixt Rent a Car, City Rent and Artic Rent a Car.