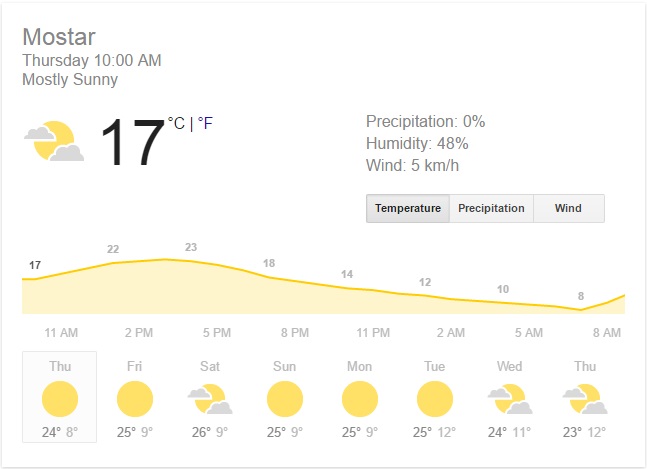 In less than 3Â days another spectacular Red Bull Cliff Diving event will be held in Mostar. Starting at 13PM, the Old Bridge will be hosting again the Red Bull Cliff Diving World Cup.
The jumping tradition from the Old Bridge dates back for 400 years, and the world's best jumpers will very soon for the second time demonstrate their skills in front of a fierce audience in Mostar.
Exactly 22 divers and jumpers of the Red Bull Cliff Diving World Cup are coming to Mostar in Bosnia and Herzegovina, in order to continue their competition at the seventh stop of the season, on 24 September 2016.
This Saturday we are waiting for an exciting competition, because the World Cup 2016 enters a tense finale, with three different winners in the last three stations – Briton Gary Hunt, Russian Artem Silchenko and Czech Michal Navratil, who is in his 53 competition came to their first victory.
In case you have missed it, read our previous story – Red Bull Cliff Diving returns to Mostar.
The weather has to be sunny and without wind for this Cliff Diving experience to be perfect for the divers and thousands of fans. For this Saturday, sunny weather is predicted in Mostar with 26° temperature, humidity 43%, and wind 14km/h. Those weather conditions will surely be pleasant for the jumpers and the audience.