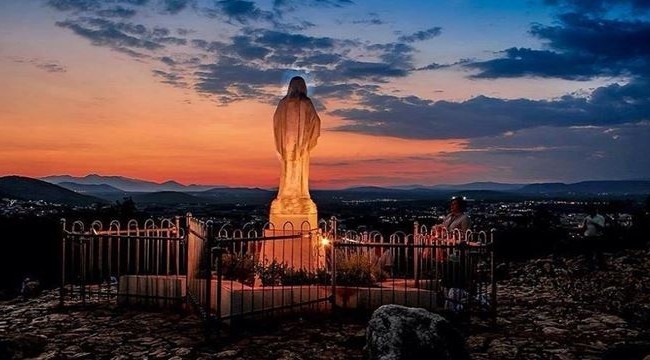 The region of Herzegovina has many tourist attractions to offer. Alongside the magnificent landmark, the 16th century Old Bridge located in Mostar, the little pilgrimage town called Medjugorje has become a place of prayer where millions of people unite every year.
Medjugorje is a town located in the Herzegovina region of Bosnia and Herzegovina, around 25 km (16 mi) southwest of Mostar and close to the border of Croatia. The town is part of the municipality of Citluk.
Since 1981, it has become a popular site of Catholic pilgrimage due to reports of alleged apparitions of the Virgin Mary to six local children.
During the summer, this town unites millions of young people from all over the world during the Youth Festival in Medjugorje (MladiFest). Last summer the 27th Youth Festival was held.
Despite the very hot temperatures in the region of Herzegovina, thousands of young people from all over the world gathered together to send messages of peace and love for humanity and the future of the whole world.
The opening mass took place at the Church of St. James, where fra Miljenko held the mass together with 320 priests from all over the world.
More than 330.00 thousands of people watched the opening over the internet and they used the #medjugorjeyouthfestival to create a beautiful feed of photos and messages of love across the social media networks.
This December as the Christmas holiday is approaching, people from all over the world are gathering in Medjugorje to send messages of love and peace.
In the Advent time, through prayer, the Christians prepare for the celebration of the Nativity of Jesus at Christmas.
The live Nativity Scene will soon be set in front of the Church of St. James. The performance will have its peak at the Christmas Eve.