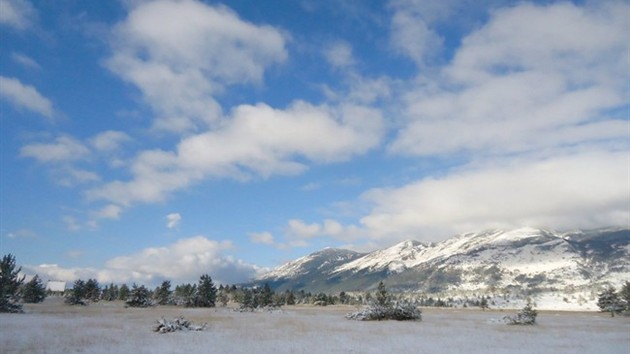 Just month and a half separate us from another New Year's Eve. Instead of staying in the city, why not go near the mountains and enjoy fresh air?
The region of Herzegovina offers a lot of natural beauty that attracts people from all over the world. It takes about 40 minutes of driving by car from Mostar via Jablanica to arrive to Blidinje, and this area impresses with its unique landscapes.
In case you have missed it, see our previous post – 5 must see landscapes in Herzegovina.
Blidinje Nature Park encompasses the area between two mountains – Vran and Čvrsnica and fertile valley between the two fields, which occupies an area of 358 km4.
In the field, near the west end, is situated Lake Blidinje. This is the pearl of nature, the blue mountain around the heart of this endless mountain greenery.
Life on Blidinje for some people means happiness, joy and being one with nature. This place is perfect for long walks in the nature, surrounded by green valleys while looking at mountains.
There are also many places for sports tourism with activities such as mountain biking, hiking and mountain climbing; as well as for health tourism.
Each year the New Year's Eve celebration is held in the open by the ski slopes and at that time snow has already fallen. Â The event includes live music, drinks and food from the barbecue. Many visitors come from the whole country as well as from the south of Croatia.
Everything you need is a good ski suit, warm winter jacket and gloves to keep you warm while the atmosphere itself will leave your impressed.
Come and visit Blidinje this year.