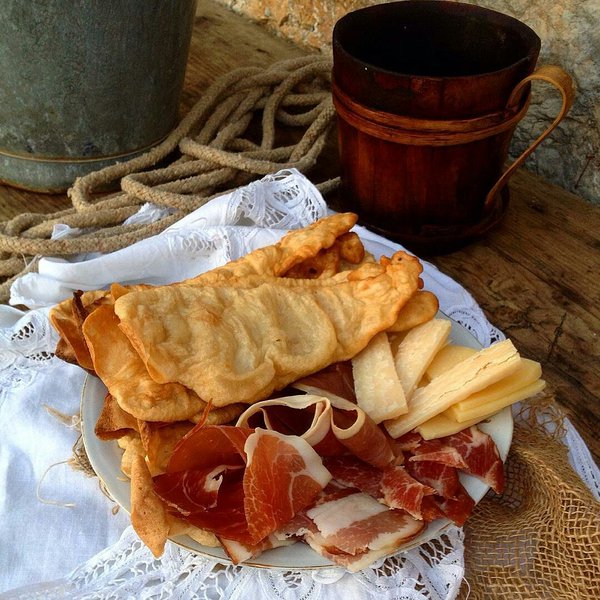 The region of Herzegovina has been a place where different cultural inluences mixed in the past.
Traditional food is often prepared with meat, and meals are plentiful and delicious. The meat is of extraordinary quality, often organic, and well prepared. Meat is the ingredient of some of the most popular Bosnian dishes such as bosanski lonac, ćevapi, begova čorba, burek, and grah.
In case you have missed it, read our previous post – Best Traditional Meals in Mostar.
There was always a gap between living in the city and the lifestyle of people who lived in the countryside.
People from countryside learned to live from their land and animals.
Tour Guide Mostar brings you 5 traditional meals from Herzegovina…
Sheepskin cheese
The tradition of making cheese from sheep's, cow's or goat's milk is considered one of the oldest traditions in Herzegovina. The cheese is left to age in sheepskin sacks. It is an ingenious system for preservation and transport. Due to its characteristics, the sheepskin cheese cannot be produced on an industrial scale.
The Herzegovinian cheese has been on international food scene since 2006.
Herzegovinian prosciutto
The meat delicacy prosciutto is among the favorite meals in Herzgeovina.
The name prosciutto is clearly of Latin origin, derived from the words pro, meaning before, and exsuctus, meaning dried up.
Herzegovinian prosciutto (pršut) is made special by the traditional and natural production process. It is a pleasure to eat Herzegovinian prosciutto together with homemade pogača (bread), Herzegovinian doughnuts, sheepskin cheese and a glass of red wine.
Japrak rolls
Collard greens (collards) are part of the Acephala Group of the species, which includes kale and spring greens.
In Bosnia and Herzegovina, this dish is sometimes called Herzegovinian japrak and sometimes just collards rolls.
Japrak originates from Lebanon, Palestine and Syria. Japrak rolles are prepared with collards and minced meat. Collards are globally considered to be among the healthiest foods and for a reason – they are low-calorie, also rich in vitamins and minerals.
Herzegovinian doughnuts
Doughnuts (uštipci) are among the simplest type of food in the local cuisine of Herzegovina. They are made out of dough similar to bread dough but is has the consistency similar to that of butter.
UÅ¡tipci are best served together with sheepskin cheese, kajmak, prosciutto and a glass of red wine.
Polenta
One of the oldest dishes is polenta, a dish of boiled cornmeal. It may be consumed hot as a porridge or allowed to cool and solidify into a loaf, which is then baked, fried, or grilled.
In the past polenta was quite often considered to be "food for the poor people".  In time as the trends in food changed, this meal became popular among people in Bosnia and Herzegovina. Now days it is often served with cheese or cream cheese and even served in high-end restaurants.