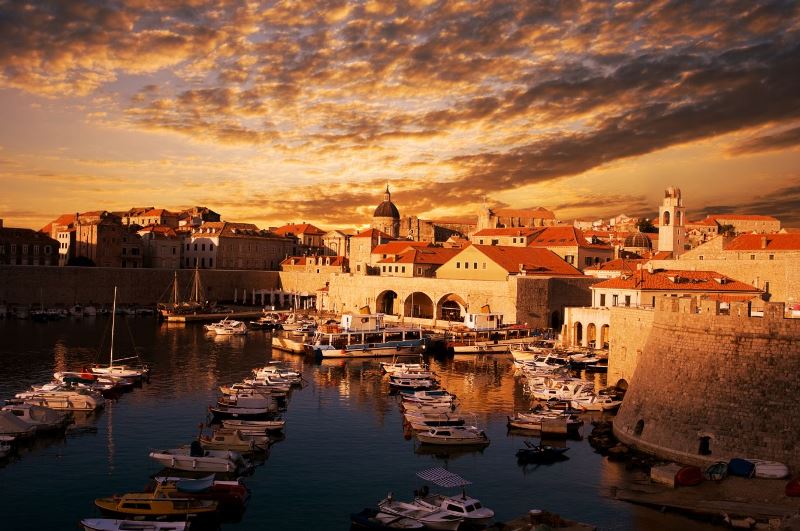 Planning the perfect vacation can sometimes be stressful. Every traveler wants to spend their vacation doing fun things and enjoying new experiences.
On every trip you take, be sure to make memories by experiencing other cultures and going to interesting places. Europe stands out from all of the other continents.
Europe is a continent full of historic sights, scenic architecture and magical lands which seem like they came from a fairy tale books.
Tour Guide Mostar brings you top 10 affordable holiday destinations in Europe…
Budapest, Hungary
Resting on both sides of the Danube River, Hungary's capital city is often referred to as the "Little Paris of Middle Europe." Tourists are drawn to Budapest for its rich history and modern allure. Visit the numerous World Heritage Sites such as the Buda Castle Quarter, Andrássy Avenue, and Millennium Underground Railway (the world's second oldest metro line). Explore the city by shopping, dining, and checking out the numerous museums and galleries.
Hotel: $30.61 || Bottle of Wine: $4.01 || Coffee: $1.29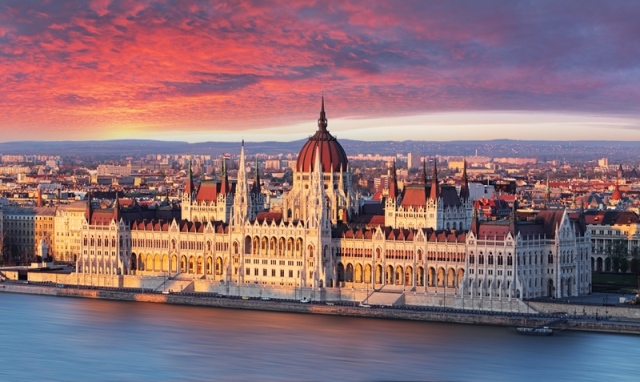 Prague, Czech Republic
Widely considered one of the most beautiful cities in the world, Prague attracts visitors for its bohemian character and enchanted atmosphere. Experience the city's vibrant history through sites such as Old Town (Stare Mesto), the Charles Bridge, St. Vitus Cathedral, and the Malá Strana district. For a cultural fix, check out the Mucha Museum and the famous John Lennon Wall. And let's not forget about the beer – Prague is home to some of the world's best brews.
Hotel: $133.55 || Pint of Beer: $1.32 || Coffee: $1.70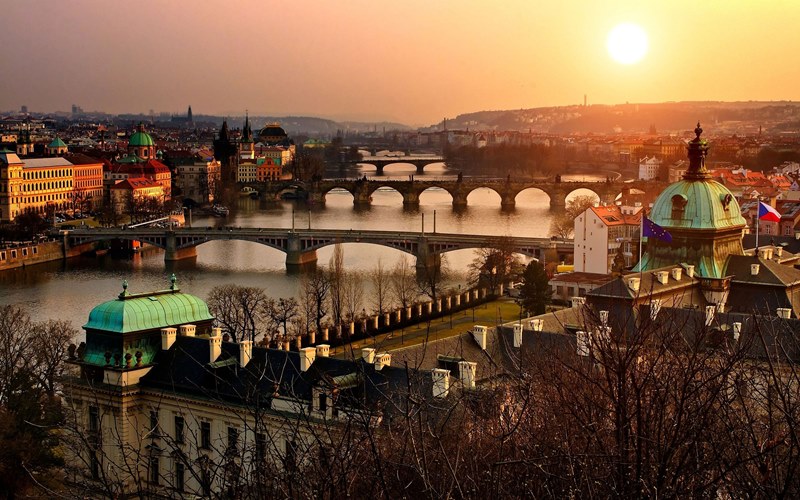 Dubrovnik, Croatia
Located in the middle of the Dalmatian Coast, Dubrovnik casts a spell over all those who visit. To give you an idea of how magical this city is – much of Game of Thrones is filmed here. Travel back in time while walking the cobblestone streets of the walled-off Old City, many parts dating to the 11th century. Ask the locals and they'll say their city boasts the world's finest wine, seafood, and olive oil. Need further convincing to book a trip Dubrovnik? After visiting the city, George Bernard Shaw said, "If you want to see heaven on earth, come to Dubrovnik."
Hotel: $111.20 || Bottle of Wine: $6.94 || Coffee: $1.52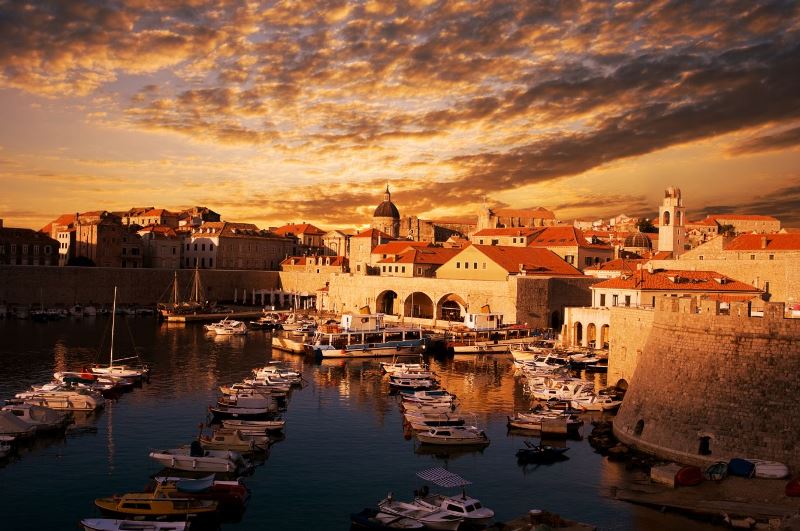 Sunny Beach, Bulgaria
If it's sand and blue waters you seek, head to Sunny Beach, Bulgaria. Located on the Black Sea cost of the country, this tranquil oasis presents a slowed-down experience of Europe compared to the buzzing metropolises. Offering picturesque views and an array of water sports activities during the day, the city goes into party mode once the sun go down. Be forewarned, Sunny Beach is a major tourist destination and gets crowded during the summer months.
Hotel: $39.57 || Bottle of Wine: $3.73 || Coffee: $1.06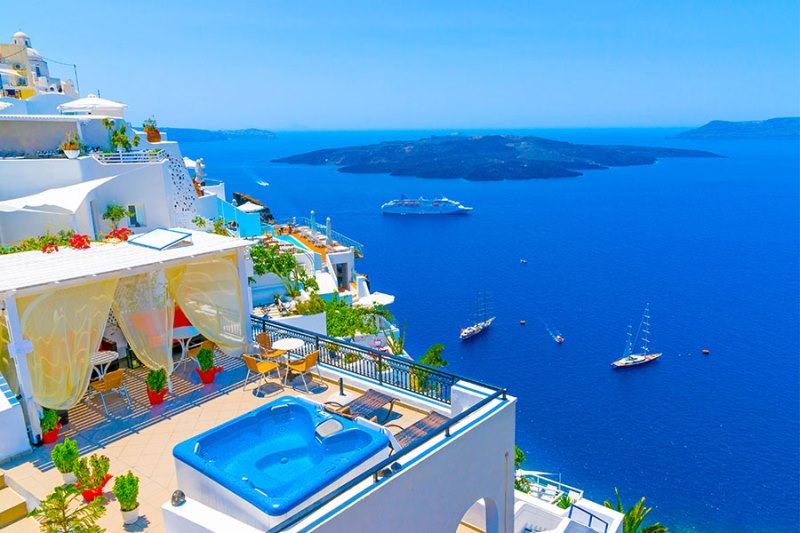 Berlin, Germany
Germany's capital city has undergone a renaissance in recent years. Emerging as one of Europe most culturally vibrant centers, Berlin is on the cutting edge when it comes to art, fashion, and nightlife, offering visitors a mix of glamour and grit. At the same time, the city looks back at its dark history through powerful attractions such as the Checkpoint Charlie Museum and Topography of Terror. The buzz about Berlin is getting louder, which means prices are on the rise. Start planning your trip soon!
Hotel: $99.24 || Bottle of Wine: $5.21 || Coffee: $2.48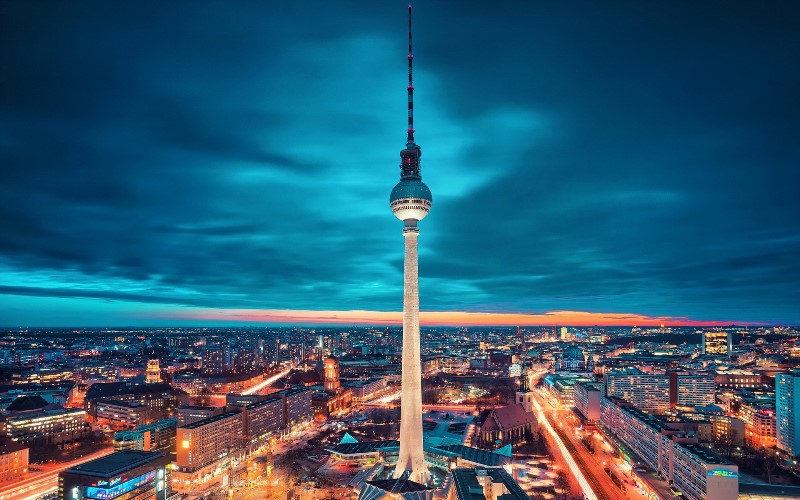 Mostar, Bosnia and Herzegovina
The historic town of Mostar lies on the Neretva river. The city has become worldwide known because of its symbol – a 16th century Ottoman bridge which is today protected under UNESCO as World Heritage Site. The Old Bridge is located in the Old Town full of cobblestone streets, old bazaar shopping area, museums and monuments. There are also other notable historic sites to visit and the city is very close to other tourist attractions such as Međugorje, one of the largest pilgrimage sites in the world. The best time to visit Mostar is in summer when the traditional Old Bridge Jumping Festival is held.
Hotel: $28.18 || Bottle of Wine: $8.45 || Coffee: $1.20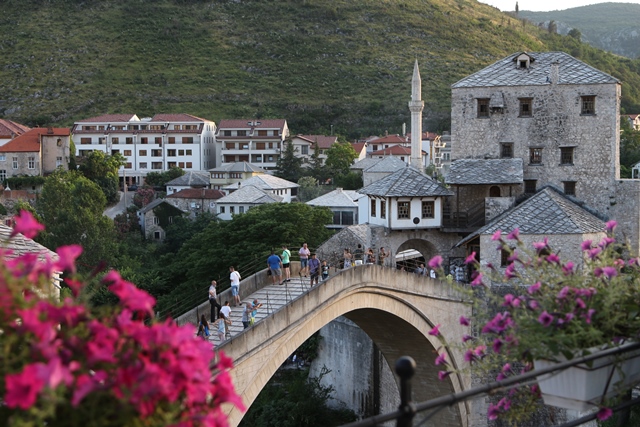 Rhodes, Greece
The Greek island of Rhodes is home to beautiful beaches and a picturesque landscape of green hills and valleys. With beginnings dating back to antiquity, Rhodes offers an authentic experience of Greece that mixes old and new. Stroll through the Old Town of Rhodes to see medieval fortress-like buildings, bastions, alleys, old houses, fountains, squares, and the magnificent Palace of the Grand Master, which currently operates as a museum. After a day at the beach and exploring the sites, enjoy an evening meal of traditional Greek dishes like moussaka, souvlaki, and fresh-caught seafood.
Hotel: $87.41 || Bottle of Wine: $6.24 || Coffee: $3.01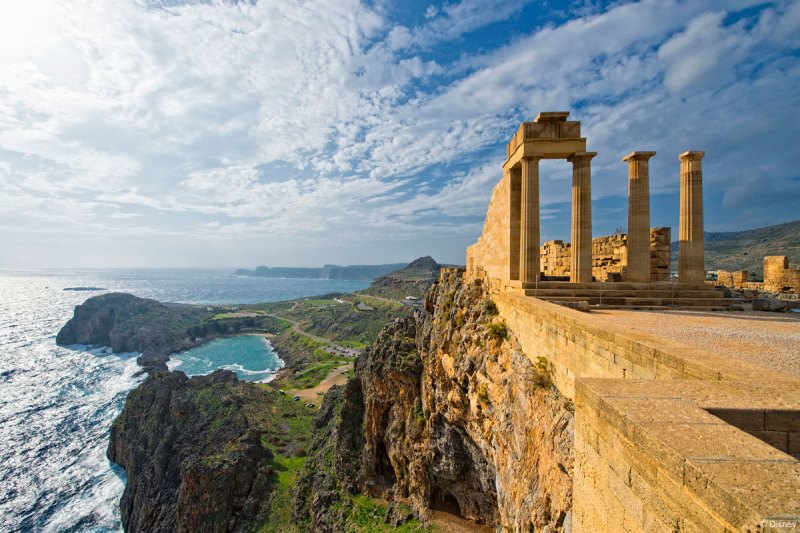 Algarve, Portugal
Located on the southernmost region of Portugal, the Algarve is where you'll find stretches of sparkling beaches, spectacular cliffs, and quant historic villages. This Mediterranean gem offers something for everyone – swimming, fishing, hiking, boating, and golfing are popular activities with tourists. The Portuguese take pride in their food – you can look forward to delicious meals of fresh-caught fish enhanced with local ingredients.
Hotel: $97.14 || Bottle of Wine: $4.42 || Coffee: $1.32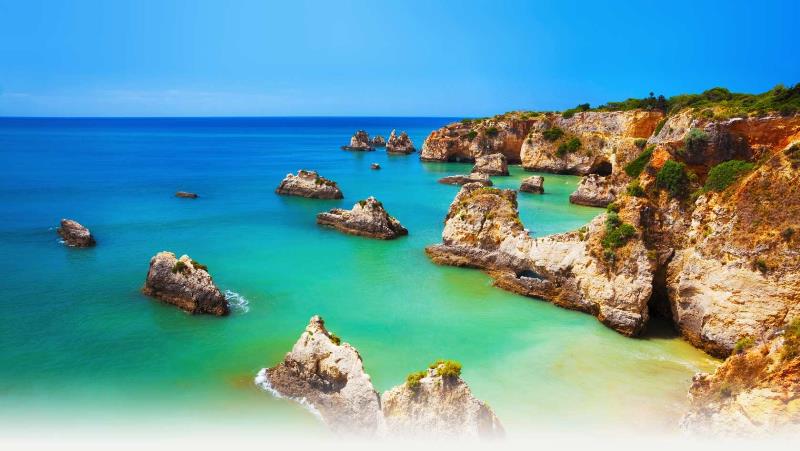 Rotterdam, Netherlands
The bombing of Rotterdam during WWII left the heart of the port city in ruins. Rebuilding since the 1950s, Rotterdam has emerged as a center for innovation. Tourists come here for an up-to-the-minute experience of Europe. Showcasing a cityscape marked my soaring skyscrapers, Rotterdam is home to cutting-edge art and architecture, which includes the Kunsthal Rotterdam, the Erasmus Bridge, Van Nellefabriek, and the Cube Houses.
Hotel: $92.41 || Bottle of Wine: $6.02 || Coffee: $2.79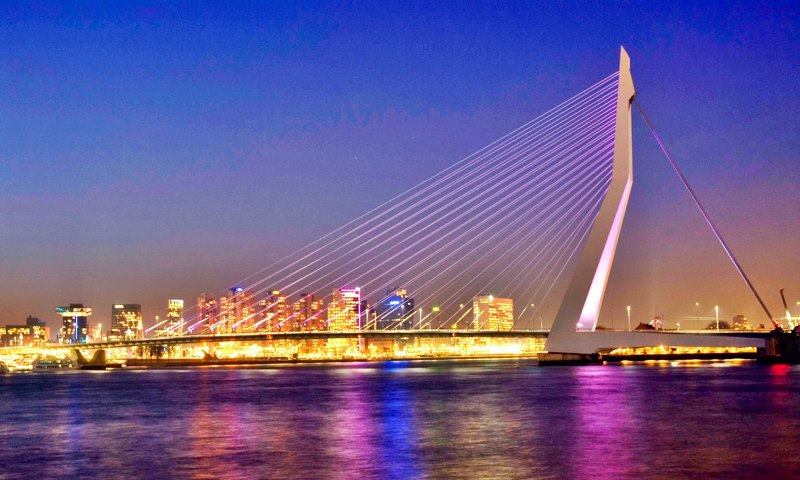 Kraków, Poland
Kraków is located in the southern part of Poland on the Vistula River. The pulse of the city can be felt at the Rynek Glówny, a lively medieval market lined with shops, restaurants, cafés, and bars. Must-see attractions include Wawel Castle built in the 16th century, Rynek Underground, a sublevel route located underneath the major market square, and Schindler's Factory, a museum surveying the Nazi occupation of Kraków housed in a former enamel factory of Oskar Schindler, the Nazi industrialist who saved the lives of his Jewish workers during the Holocaust.
Hotel: $124.87 || Bottle of Wine: $4.75 || Coffee: $1.63