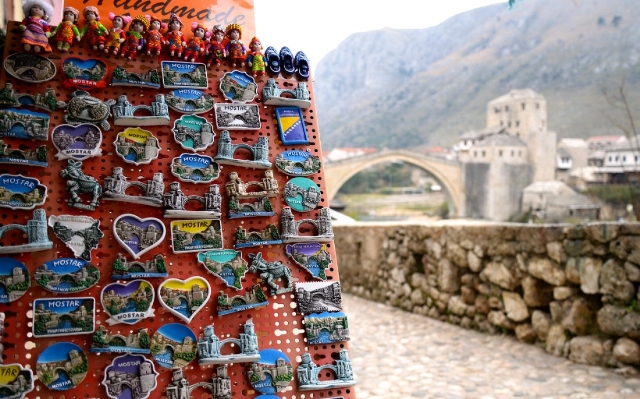 For most people that period when we finally get to go on a vacation is the happiest time of the year. Unfortunately, it's not a stress free period if your preparations were not done properly.
In case you have missed it, read our previous post – Useful tips for stress free vacation in Herzegovina.
Google's trip planning app, Google Trips, is not the only app out there to help make traveling go smoothly. Between choosing a destination, booking accommodations and finding attractions to visit, traveling should always be enjoyable and exciting!
Tour Guide Mostar brings you five travel apps that will make your vacation easy…
Citymapper
Comprehensive, easy to use and also playful, Citymapper offers more detailed journey planner information than Google, including real-time departures and disruption alerts, as well as Uber integration and cycle routes. It is available in around 30 cities worldwide.
Duolingo
Duolingo is a free and incredibly well-designed language learning app. Over 70 million people have registered. Though not a replacement for proper language tuition, the app is a fun way to get the basics, or to keep yourself fresh on grammar and vocabulary, before a trip abroad. Just like a computer game, the app guides you through levels that you need to complete before advancing, and you gain experience points along the way.
Tripit
Tripit pulls together travel information from your confirmation emails for flights, hotels, rental cars, events bookings and converts it into a single itinerary. Just forward your emails to the app and it will do the rest. If you're travelling with others you can easily share the plans, making this a useful app for coordinating a group trip.
Google Translate
This translator can be a useful tool to support your own, more serious language learning, but realistically, it's most useful on a practical level quickly translating day-to-day words you come across on your travels. For example, you can hold your camera up to text – such as a sign, or a menu – and Google will translate it for you instantly.
LiveTrekker
This ambitious app creates a digital journal of your travels so you can look back on your trips on an interactive map. The app tracks you as you go, marking a red line along a map on the exact route you take; the app also monitors your speed and altitude, making it great for adventure travellers. You can add pictures, video, audio and text along the way, creating a multimedia travel diary you can share.