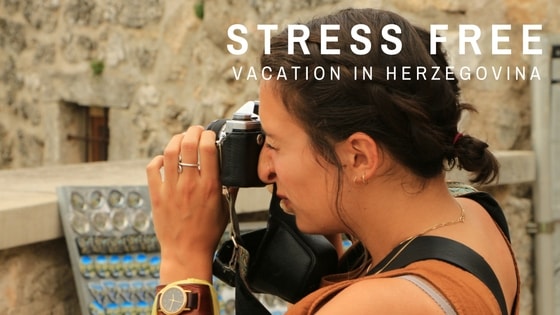 Most people plan their vacation for a few months. Everyone wants to travel, but sometimes travelling might be a stressful activity. With so many options, destinations to explore and details to plan, one of the key pointers is to be organized at all cost. Bosnia and Herzegovina is one of the most beautiful destinations in Europe and if you are coming here this season, you should have a few things on your mind.
The Herzegovina region is in full bloom during the spring and summer seasons. These are simple ways that you may want to check out in order to have a stress-free travel escape to Herzegovina.
Make a list
By making a check list you can overlook every task and activity you need to prepare before your vacation and anything you want to do during your vacation. Forgetting something important like your phone charger, laptop or your passport without may cause stress. Write everything down, about a week before you have to leave for your trip and then check the list a few days after for checking.
Take time to relax
Before your vacation even starts, the excitement can be taking you over for days. Rest well before you travel. Enough sleep will give you a clear head, which will help you deal with any unpredictable travel issues. Taking enough rest is thus very important for stress-free travel. Find interesting books about attractions in Herzegovina and take some time to do your reading.
Pack light but effectively
Having too much baggage is always a big problem. Let`s be honest, it is not a easy thing dragging a few suitcases with you after landing to your destination. Packing lightly has always been recommended, and you should really take your time and decide what you need to pack and what might be an extra item in your luggage. It would be perfect if you can actually pack everything you need on a handy carry-on. Good luck!
Always be on time
Be early and be on time. One common cause of travel stress is the feeling that you are running out of time. This usually happens when you do not give yourself enough time to get ready. Arrive at the airport early and keep in mind that you need time for the airport security check.
Note important numbers and be flexible
Find the important numbers and service numbers online before your trip. In case of any emergency, you will be able to react fast and be prepared. Do not stress out at the airport and bring your own snacks and water. It is important to stay hydrated because the temperatures during the summer in Herzegovina can be very high.