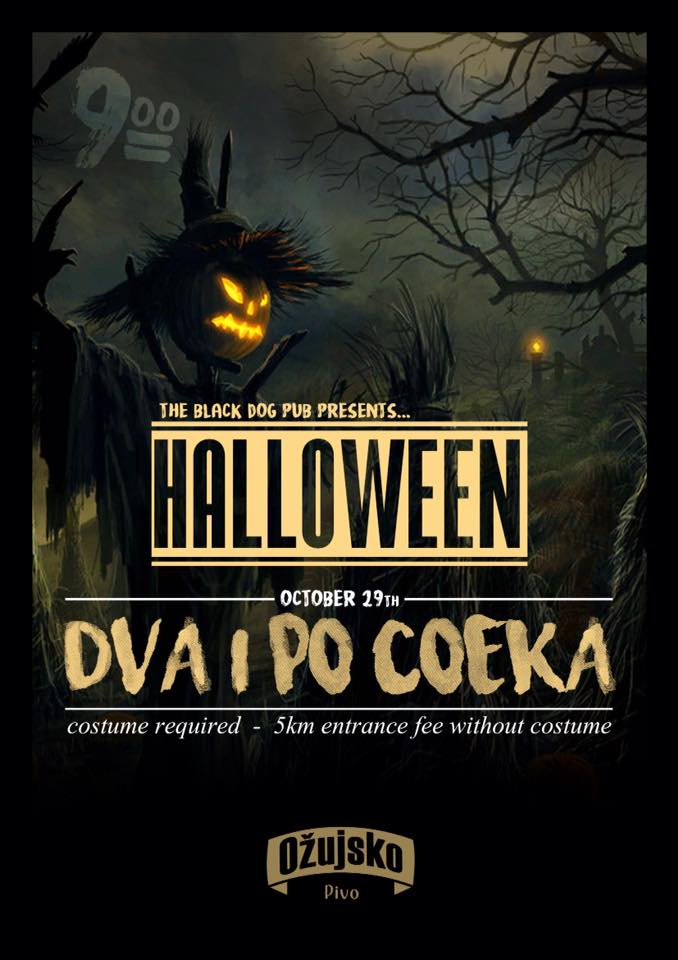 Probably everybody in Mostar has heard of the Black Dog Pub, located in the Old Town of Mostar, right next to the Crooked Bridge.
Since its opening, this place has become a synonym for having a good time and great atmosphere. Weather it is by recommendation or not, most tourists who visit Mostar find themselves in this small pub situated near one of Mostar`s oldest bridges above the Radobolja river.
We got the chance to sit down and chat for a while with the Black Dog Pub owner Stephen. He told us that he tries to bring as many bands and musicians as he can.
The diversity in music is also important to him. Sometimes he cannot afford the bands so he just says the price which he can afford and hopes the band will accept.
The Black Dog Pub also receives a lot of messages from bands who are interested in performing. They were even visited from the famous American chicano rock/stoner rock band – Tito & Tarantula.
This Saturday, on 29th October, the Black Dog Pub invites people from Mostar and tourists to join them for a Halloween party called "Dva i po čoeka".
Costumes and masks are required; otherwise there is a 5KM entrance fee.
There is also going to be a costume contest and of course lots of free beer and drinks for attendees.
Stephen recalled the first Halloween party he organized back in 1996. in the basement of Hotel Bristol.
Join the fun this Saturday and become another person with creative costumes and masks, even if it`s just for one night.