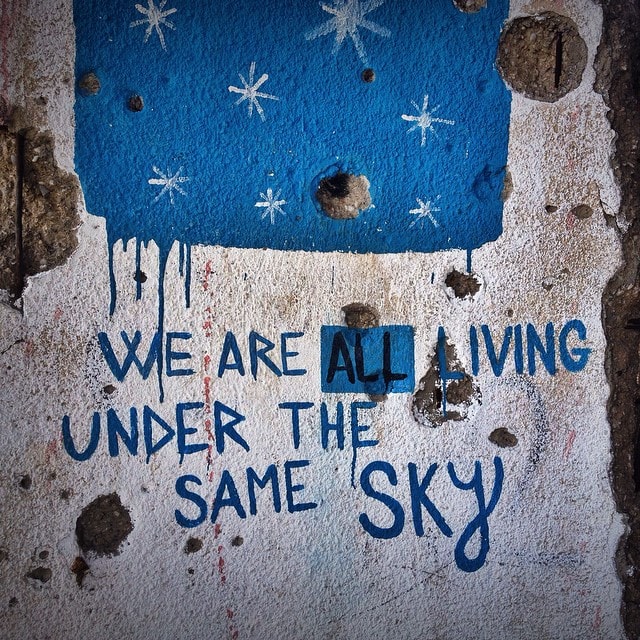 Today street art is a very popular form of art that is spreading quickly all over the world. You can find it on buildings, sidewalks, street signs and trash cans from Tokyo to Paris, from New York to Cape Town.
The city of Mostar is not going behind world capitals but in step with them when it comes to street art. Our hometown has become a blank canvas from artist from all over the world who wish to show their creativity. In case you have missed it, see in our previous post some of the best examples of street art in Mostar.
There is a massive street art scene in this small town with a population of only 100,000. And obviously there is so much optimism and hope.
What is the favorite place for street artists in Mostar?
It is the famous Staklena banka, the Glass bank. Today you can find hundreds of graffiti and street art examples in the Glass bank from worldwide artists.
The art scene is particularly active each year during the iconic Street Arts Festival Mostar. This event gives space to international artists to express their artistic creativity in various kinds of arts. In this way Mostar is connected to the world and participates in the process of creating urban culture.
In today's world the Internet has a big influence on street art. Artists can show their pictures to an audience all over the world.
Tour Guide Mostar joins the movement by presenting more and more street art examples from Mostar!