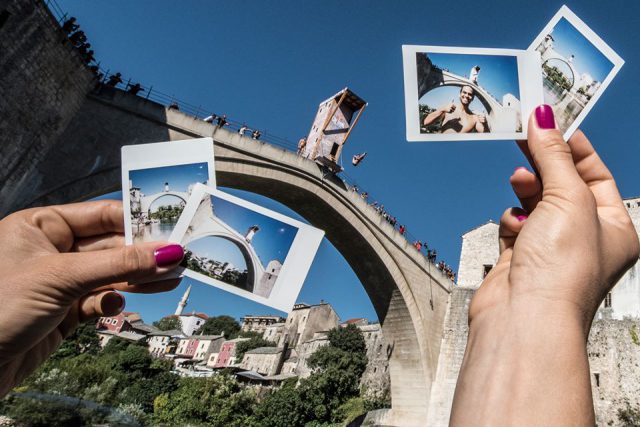 Last Saturday all eyes were on the historic city of Mostar as for the second time as the Red Bull Cliff Diving World Series was held on the magnificent Old Bridge.
Althoug the sun was shining all day and the temperatures were very warm, thousands of tourists and Red Bull fans gathered in the Old Town of Mostar to watch the competition and greet the adventure divers.
After an exciting to day competition, Czech diver Michal Navratil took the final victory.
After a bad shoulder injury put paid to his season in 2015, the Czech diver has roared back to form in 2016 and backed up his win in Wales by doubling up in Mostar.
Talking of shoulder injuries, there was a first podium of the season for David Colturi, who ended his season to have surgery with a third-placed finish, behind Britain's Gary Hunt in second.
But this was Navratil's day again, and after going 52 events in the Red Bull Cliff Diving World Series without a win, he now has two in two.
There was double delight in the women's class, too, as Lysanne Richard took her second win of the 2016 season after previously claiming victory in Italy. The Canadian took the win from America's Cesilie Carlton and championship points leader Rhiannan Iffland to keep pressure on the Australian in the points race.
(Photo by Predrag Vučković via Red Bull Content Pool )