During the 16th century in Mostar, in the Čaršija (carshiya ) there were more than 30 various types of crafts. They were predominantly grouped into esnafi (Turkish word for "guilds") or guilds, which were arranged according to the types of professions after which even the streets (carshiyas) were named, bearing the features of distinct carshiyas.
Except the tabak (tanner) and their area of Tabhana, only two other crafts had their own streets in Mostar. Those were the kazazi (silk traders, haberdashers) who had their street in Mostar near the Sahat tower. Read more in our previous post about the Sahat tower showed the ticking time during the day and night according to the hour system.
And also the kuyundjiye (goldsmiths) had their own street which was extending on almost the whole left riverbank from the Old Bridge.
At that time Mostar became an important economic center because of the trades and craftsmanship that developed in the carshiyas. The city attracted Armenian, Greek and Jewish traders to settle here and start their own businesses.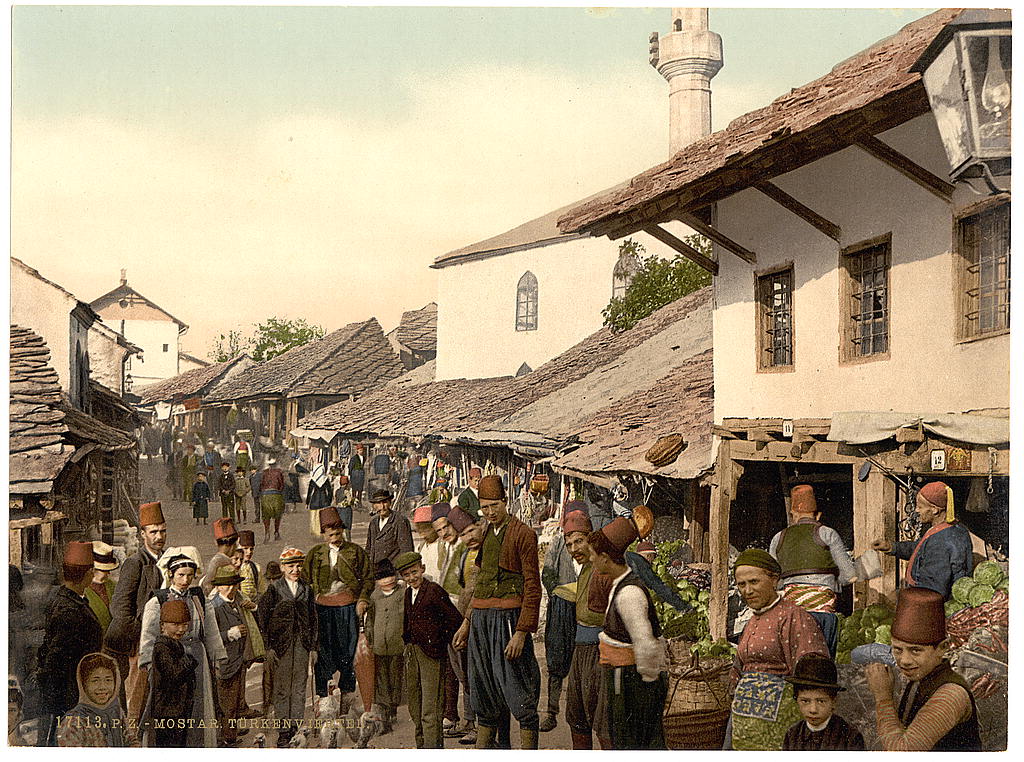 They also developed business relations with people from Dubrovnik, Trieste, Venice and Istanbul. Mostar was the place where trade flourished.
Over time many successful traders and salesman from Mostar opened their shops in Paris.
Considering the money and currency, there was lots of diversity: Turkish, Austrian, Spanish and Russian. During the archeological excavations in 2002., the archeologist discovered Venetian copper coins with inscriptions on the back and also there were traces of Austro-Hungarian money as well.