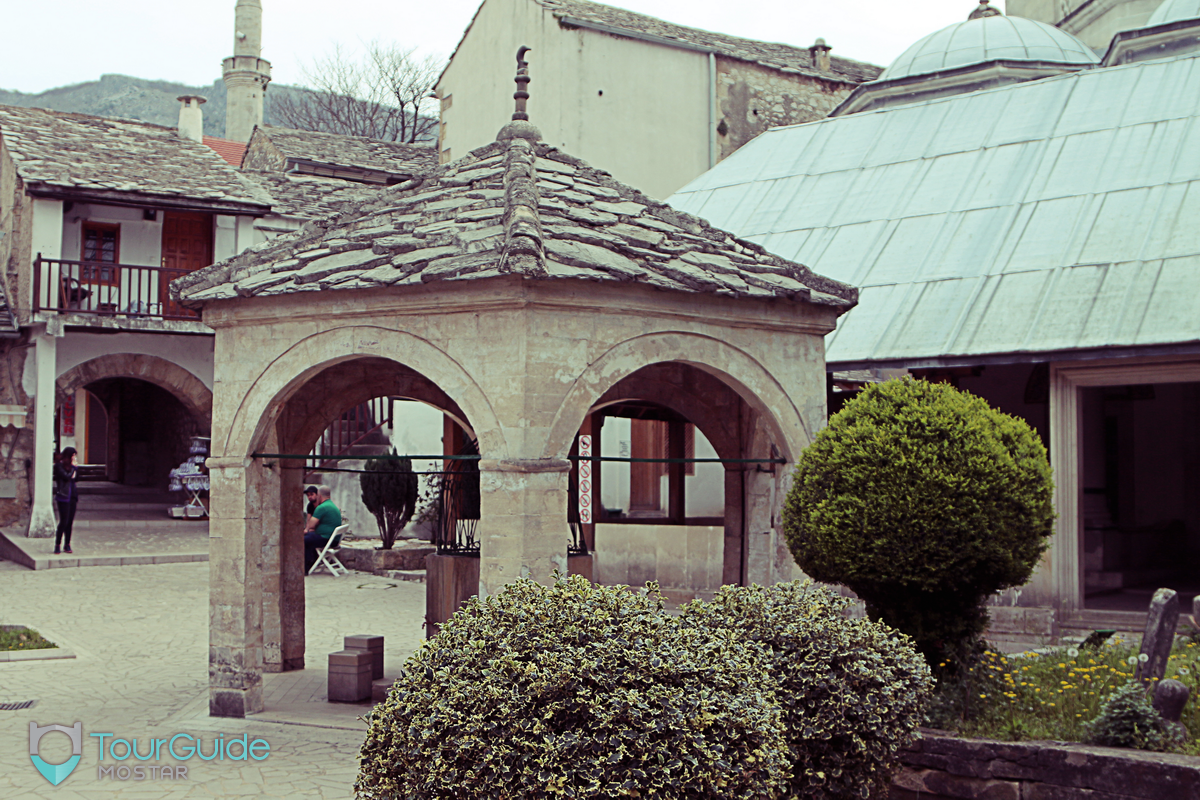 When thinking about traditional and picturesque places in Bosnia and Herzegovina which visitors should certainly visit, Å adrvan is high on the list.
What is Å adrvan? It is a public fountain built in the courts of mosques, madrasah and tekke. It had two purposes, one being architecture attraction and the second one was for people to wash and clean their hands before going to religious ceremonies. These one of a kind places gave a special touch of oriental charm to the towns.
The concept of building Å adrvan comes from the Persian culture and it was brought to Bosnia and Herzegovina during the Ottoman rule.
Each Å adrvan has two round stone pools. The water from the small pool pours into the larger pool and from there goes through six or eight taps. The roof of the Å adrvan usually has the shape of the pyramid, and it stood on six or eight stone pillars connected with arches.
The most famous Å adrvan is the one in the court of the magnificent Hagia Sophia mosque in Istanbul, which is now a museum and worldwide known cultural heritage.
The city of Sarajevo has famous Šadrvan in the court of the Gazi Husrev-bey Mosque. In the past Mostar had five well know Šadrvan`s while today there are only two of them left, in Karagöz Bey Mosque and in Koski Mehmed Pasha Mosque (built in 1781.). Both of them are situated on the left side of Neretva river.
The Koski Mehmed Pasha Mosque also features other architectural attractions such as the dome of a mosque, symbolic representation of heaven; the mihrab, which is most important element in any mosque because it indicates the direction of Mecca; and minbar which is located to the right of the mihrab, the niche that indicates the direction of prayer.