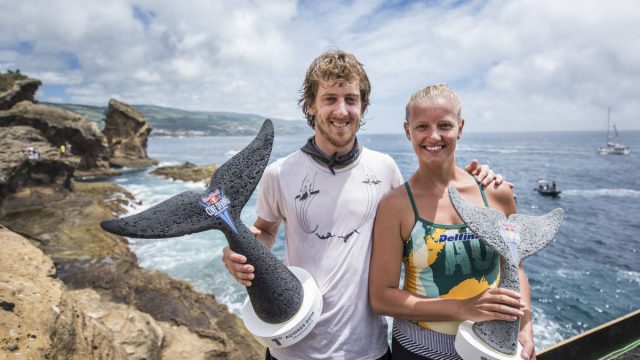 The Red Bull Cliff Diving Series moves all around the globe, with the competitors launching themselves from cliff tops and other cliff jumping locations in a different country each week. This week the Red Bull Cliff Diving Series returns to the city of Mostar with the action centered on the Old Bridge.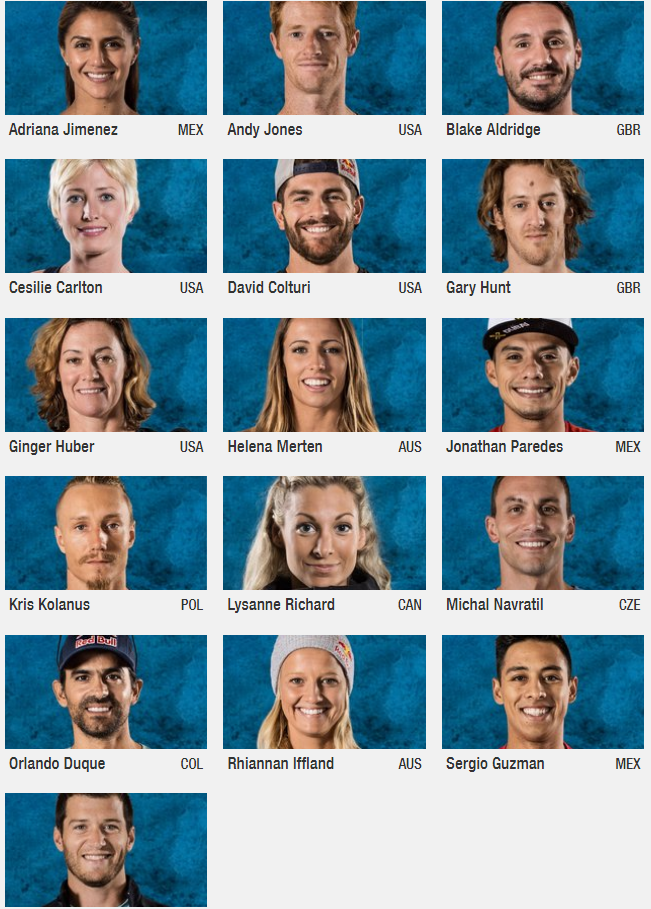 Listed below are all great names that spectators in Mostar will be able to see this year!
Adriana Jimenez
---
Date of Birth:20/01/1985
Height:1.58m
Weight:50kg
Resides in: Mexico City
She loves dancing, hates running and is one of the world's best cliff divers – Adriana Jimenez from Mexico City. A lovely personality, that never runs short of surprising the people around her with small gifts and a big smile.
Sergio Guzman 
---
Date of Birth:26/02/1991
Height:1.75m
Weight:70kg
Resides in:Mexico City
"I have not lost the ability to jump in the water like a 'regular' person, I just learned how to fall in style," Sergio Guzman says. His style has taken him quite far already, as the Mexican once invited his girlfriend to a diving show and dedicated the highest dive to her – the rest is history: the two are now married and parents of a cute baby girl.
Jonathan Paredes
---
Date of Birth:14/08/1989
Height:1.65m
Weight:62kg
Resides in:Mexico City
"Become the champion." A pretty straightforward goal. No doubt about Jonathan Paredes' ambitions, and looking at his 2016 results – victory at the season opener, four 3rd placed finishes and runner-up to champion Gary Hunt – the World Series' 'ripping machine' is hard on the heavyweights' heels.
Blake Aldridge 
---
Date of Birth:04/08/1982
Height:1.70m
Weight:65kg
Resides in:London
If you want to know what competitive is, watch Blake Aldridge – the finalist at the 2008 Olympic Games in Beijing has had to deal with quite some injuries and set-backs in his career but would never ever give up. And this is not only true for his professional life. "If there's anything I really suck at, I'll work on it to be good at it."
Gary Hunt
---
Date of Birth:11/06/1984
Height:1.75m
Weight:68kg
Resides in:Paris, France
Introducing the world's best cliff diver – a man, afraid of heights. "I'm so used to judging height and seeing how many somersaults and twists I can do from that height, I can't help but imagine how it would feel to somersault and jump off. So where there's no water underneath, it scares the life out of me." Luckily, when it comes to diving from the equivalent of six double-decker buses – to keep it Brit-style for the Paris-resident – the 6-time World Series champion manages to overcome the fear factor and to make the most complicated dives look easy.
Helena Merten
---
Date of Birth:17/03/1995
Height:1.65m
Weight:54kg
Resides in:Gold Coast
The acrobat set her first mark at the FINA High Diving World Cup in February 2016 and grabbed the last spot for the World Series to become the youngest ever athlete in the permanent divers line-up. And Helena Merten lived up to the expectations: a podium at the season opener in Texas (3rd) and another one to round off the year in a challenging floodlit night event in the Dubai Marina (2nd).
Rhiannan Iffland
---
Date of Birth:09/09/1991
Height:1.67m
Weight:60kg
Resides in:Newcastle, Australia
The laid-back Aussie-girl from New South Wales comes from a trampoline background and started her diving career around the age of nine. Although she performed at (and won) some national meets, she took the Red Bull Cliff Diving World Series entirely by surprise. 2017 will be 'Rhi's' first season as a permanent diver. Will she be able to defend her title?
Orland Duque
---
Date of Birth:11/09/1974
Height:1.75m
Weight:70kg
Resides in: Cali, Colombia
For almost 20 years, the sport's main ambassador has developed and established this raw and extreme discipline, has won literally everything – the inaugural World Series in 2009 as well as the first FINA High Diving World Championship title in 2013, amongst others – and there's still no stopping this man at the age of 42.
Lysanne Richard
---
Date of Birth:30/08/1981
Height:1.62m
Weight:56kg
Resides in:Montreal, Canada
Only two women have won in 2016 and Lysanne Richard was one of them. An astonishing season for the 35-year-old ended with the 2nd place in the overall ranking right behind an untouchable Rhiannan Iffland. Out of her five podium finishes two went straight to the top.
Kris Kolanus
---
Date of Birth:22/10/1986
Height:1.70m
Weight:63kg
Resides in:Halle, Germany
The 30-year-old is the first athlete in the history of the World Series to return as a permanent diver after being forced into wildcard status for the previous two seasons. Kris Kolanus is also the only diver in the line-up who runs his own record label – Mad-Hop Records.
Michal Navratil
---
Date of Birth:05/06/1985
Height:1.84m
Weight:85kg
Resides in:Prague, Czech Republic
"After seven seasons in the World Series I finally figured out my dives and I feel confident with them. I'm really happy with my dive list; I have a good level of difficulty. 2016 could be the year of success!" Said. Done. Nothing to add.
Andy Jones
---
Date of Birth:21/04/1985
Height:1.82m
Weight:81kg
Resides in:Santa Monica, California
Coming out ahead at the 2016 showdown, California-based Jones utilised his Cirque du Soleil background in the World Series' first-ever night time event to show his best diving and topped his most successful season with a first place from the 27m-platform. The 11th athlete to ever win a competition completed the overall podium behind Gary Hunt and Jonathan Paredes, promoting him to one of the favourites for the 2017 season.
Cesilie Carlton
---
Date of Birth:27/03/1981
Height:1.65m
Weight:54kg
Resides in:San Antonio, Texas
After becoming the first wildcard diver to win a competition (the off-the-cliff meet on the Portuguese Azores in 2015) the 36-year-old has big plans for the new season. After winning the inaugural world championship title for high divers in 2013 – following FINA's inclusion of high diving as a professional sport in 2012 – the physically super fit athlete is part of the Women's World Series since its debut season in 2014
David Colturi
---
Date of Birth:30/04/1989
Height:1.73m
Weight:70kgResides in:Los Angeles, California
The former medical student was back on the 10m-board in early February and might still add a few more successful cliff diving seasons before he ultimately returns to the books to become a doctor.
Ginger Huber
---
Date of Birth:06/12/1974
Height:1.70m
Weight:58kg
Resides in: Orlando, Florida
At 42, Ginger still feels comfortable on the podium and so she won 2nd place in Shirahama (JPN) and 3rd on the Azores (POR) in last year's World Series. Unfortunately, her 6th place in the 2016 overall rankings does not at all represent her true potential.
Steven LoBue
---
Date of Birth:17/06/1985
Height:1.61
Weight:62kg
Resides in: Fort Lauderdale, Florida, USA
Steven LoBue is a man of many labels: he has established himself as the World Series' 'turbo spinner' – he's the only man who does five somersaults in less than three seconds. He's the 'miracle man' from La Rochelle when he hit the platform at take-off with his forehead and came out with only a scratch. The diving coach is a loving husband and father, and never short of a smile.