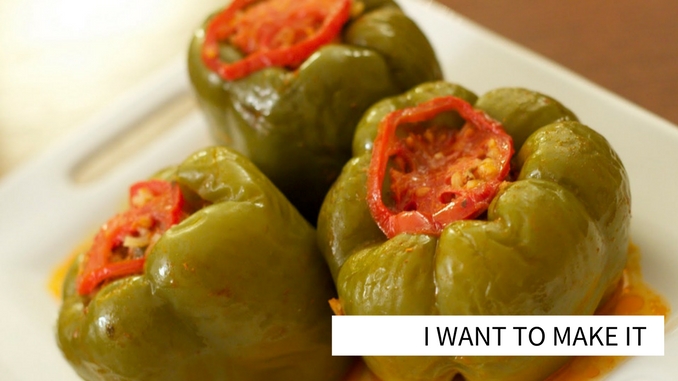 INGREDIENTS
2-3 red onions (try to pick large ones — the recipe called for regular onions, I chose to use red ones)
⅓ lb ground meat (beef or lamb)
¼ cup rice
1½ tbsp butter
2 tbsp olive oil
2 tbsp tomato paste
2 tbsp red pepper paste (if you cannot find it, use tomato paste)
⅓ cup crushed dried sumac
1 tsp dried mint flakes
1 tsp oregano leaves
1 tsp cumin
1 tsp black pepper
1 tsp or more crushed red pepper flakes
1 cup hot water
salt
INSTRUCTIONS
Cut the bottom parts of onions ¼ inch and peel.
Boil them until soft, but not too soft. Rinse and let cool down.
Squeeze each one to get every single layer. You will be stuffing those layers. If slippery, use a clean kitchen towel to grip and squeeze.
Wash rice in plenty water and rinse.
Soak sumac in hot water for 15 minutes and drain. Save the water.
Heat butter in a frying pan.
Add pastes, spices, and salt. Mix well and cook for 3-4 minutes.
Take the pan off the fire.
Add ground meat, rice, and sumac. Mix well.
Stuff onions with the mix and place them in a broad pot.
Pour in sumac water.
After it starts boiling, simmer covered on low for half an hour.
Serve hot with crusty bread.
We loved it, especially with yogurt.