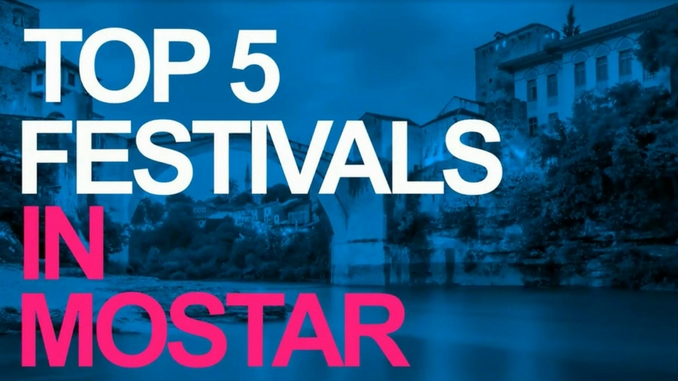 Festival season is not limited to the summer season with popular events taking place throughout the year.  With so many festivals to get involved with, here are five top tips for bringing your brand, business or yourself to festivals in Mostar:
Mostarsko proljeće is designed in an effort to enrich cultural scene in Mostar. It is a rich program of cultural events which covers musical concerts, theater and puppet play, book and film nights, poetry reading and such.
Mostar Blues & Rock Festival has grown into a respectable event that has found a way to maps of European festivals and is one of the most significant festivals in this region.
Mostar Film Festival is cultural manifestation where the audience has an opportunity to enjoy in movies, documentary, student program and such.
Street Art Festival – The art skills of artists that interact with mostly urban environments to express themselves, are fascinating. Mostar is one of those street art galleries in the world.
Mostar Summer Fest – Celebrating urban culture and music, the city of Mostar each summer attracts attention with the Mostar Summer Fest. One of its goals is to become a platform for having a good time and fun.