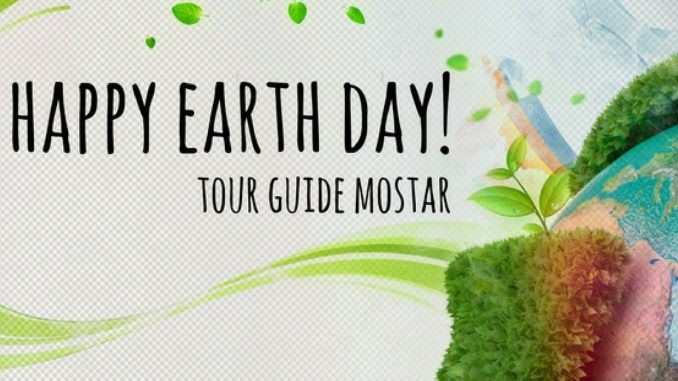 Today we celebrate Earth Day.
It's a day to stop and look at all the things that are potentially destroying the planet and a day to perhaps do what we can to save it. We've always looked to technology to help save the Earth and major tech giants have tried to lead the way in that effort.
On Earth Day, we take a look at what some of the biggest tech names are doing to promote a cleaner, safer Earth.
Apple
One of the biggest names in the tech industry today, Apple is trying to be a symbol for clean and green technology. Ahead of Earth Day, this company released its Environment Responsibility Report, which contended for safer and greener technology. Their plan is to recycle metal bought from providers with those taken from old, utilized products for its iPhones in the future.
Apple also highlights that 96 percent of the electricity used at the company's global facilities came from energy sources like solar, hydro and wind power. The company also said that it uses 99 percent recycled paper for packaging its products.
To celebrate Earth Day 2017, the company launched a video campaign in collaboration with James Blagden that focuses on Apple's work on three key aspects: addressing climate change, conserving precious resources and ensuring safer materials.
Google
Google has long tried to celebrate various important dates through Google Doodle and Earth Day 2017 is no different. The Google Doodle for Earth Day this time around is showcasing a story of "a fox who dreams about an Earth that's been polluted and adversely affected by climate change." The Earth Day 2017 doodle follows that the Fox wakes up from his dream and starts making small lifestyle changes and this is meant to move everyone to make small changes to their lifestyles.
Clicking on the Google doodle open up a page with Earth Day tips to consider do your part in saving the environment. This includes "supporting critical conservation efforts such as wildlife conservation with World Wildlife Fund, coral reef conservation with The Ocean Agency, and rainforest with The Jane Goodall Institute."
Google earlier this week also revamped Google Earth, adding new features like 3D toggle, a new Voyager option, the I'm Feeling Lucky dice, and more. After all, Google Earth is one of the more interactive ways to know about the planet, and the update comes just in time for Earth Day 2017.
Microsoft
Microsoft dedicated the entire week to reflect on where the planet is, where it's heading, and how the Redmond giant is doing its part towards that greener goal. The company earlier this week noted four Microsoft employees – Prashant Gupta, Karen Chalk, Conor Kelly and Krista Connor – who are tackling environmental changes, in a bid to highlight its efforts in time for Earth Day 2017.
The Redmond giant has also partnered with Ecolab to apply cutting-edge technology to tackle the issue of water scarcity. Built on the Azure Cloud, the Water Risk Monetizer (WRM) "is industry's first publicly available water risk analysis and financial modeling tool that translates water scarcity risks into financial terms, and enables businesses to factor current and future water risks into decision-making."
Microsoft is also helping develop smarter energy grids, help achieve optimal harvests, among other things across energy and agriculture.
Facebook
The massive social media behemoth, Facebook, has also been actively pushing for renewable energy and joins the likes of Apple and Google in working to achieve the 100 percent renewable energy goal. It is also part of the Open Compute Project, an industry-wide coalition that looks to create energy and cost-efficient infrastructure solutions and share them as open source.
Facebook's most recently unveiled data center, in Clonee, Ireland, is set to be powered by 100 percent renewable energy. The company attributes this in part to the availability of wind energy in the country. It puts it on track for achieving its goal of power 50 percent of its infrastructure with clean and renewable energy by the end of 2018.
Mobile accessory maker Belkin is also actively taking a part towards a sustainable environment. The company says it has improved the usage of environment-friendly materials in building their USB Type-C cables. Their packaging is also made of fully recyclable materials and the company's HQ in Playa Vista is LEED Gold certified for energy efficiency.