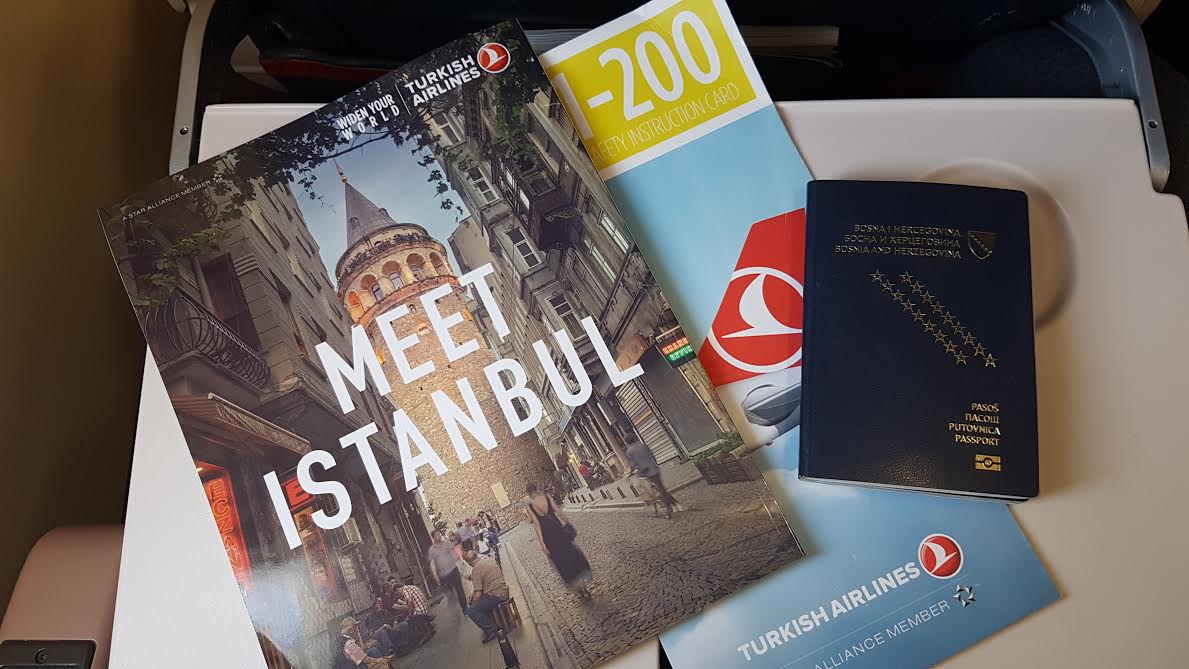 Written by : A.Z
Travelling from Mostar to some other city in the world by plane currently is unreliable. Mostar airport has no regular flights to most European cities, only a few charter. Many people from Mostar usually buy a ticket for a flight from Split or from Sarajevo to destinations they intend to go by plane.
In a search for an airplane tickets for Istanbul I used cheapOair and Turkish Airlines  Airfare search to find the best selection of cheap flight tickets. I always prefer Split over Sarajevo airport because of better weather conditions.
We bought two round-trip tickets from Sarajevo to Istanbul for 300 euros or 600 BAM.
Split Airport was not an option mainly because you have to travel via Zagreb and subsequently the price is twice as much . If you have never been to these cities, my suggestion would be to travel via Zagreb, and maybe stop for 24 hours in each. These 2 Croatian cities are well connected to each other by regular bus as well.
It was snowy during our journey to Sarajevo! During winter in Bosnia and Herzegovina  the roads may be closed or impassable in Bosnian part of the country so please ensure you check the road conditions prior to your journey.
Non-stop flight time from Istanbul to Sarajevo is around one hour  45minutes depending on the aircraft's cruising speed and technical conditions and distance from Istanbul to Sarajevo is approximately 930 kilometers .
What I really liked about Turkish Airlines  was that they offered all kind of printed newspapers on a rack outside the jetway. This is a small but important gesture! Seat pocket containt an in-flight skylife magazine that is published monthly by Turkish Airlines that is much more than just a way to kill a time.
The seats themselves come with a decent seat pitch and the seats are comfortable and the legroom is good even when not seated in an exit row! Most inflight passenger announcements were pre-recorded on the overhead tv screens.
Turkish Airlines in particular has a reputation of offering very good food. However, in all honesty, I did not like the meal. The actual meal service consisted of a sandwich and free drink. The only real problem I had about the food was the fact that it was not really warm.
Modern air travel has become increasingly unpleasant as airlines continue to shrink seat sizes to fit more passengers on.Flying Economy Class with Turkish airlines is very comfortable and this company  certainly provides great value at a good price.