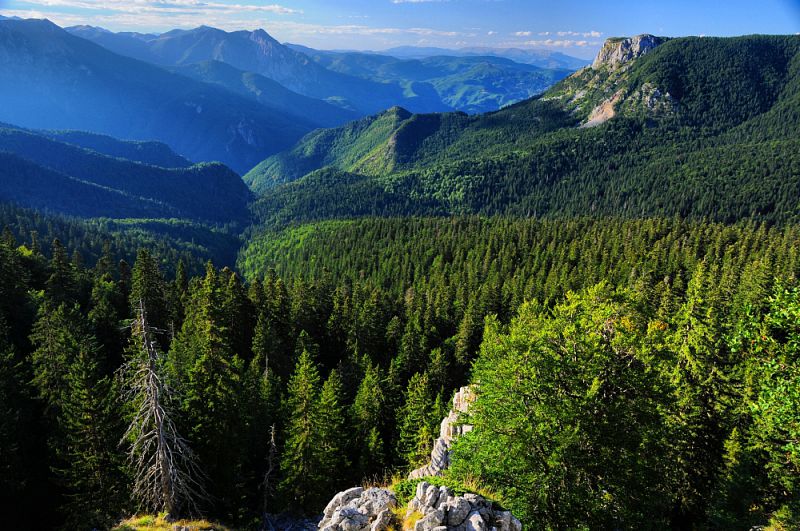 Mountains can be places for leisure activities.  Many people like to ski on mountains. Other people like to climb mountains. Some people like to just visit mountains to take photos and admire their beauty.
For centuries peoples of the Balkans have used the  mountains  as a tonic for the stresses of modern life.  Most of the Balkans area is covered by mountain ranges running from the northwest to  southeast.
Today we are bringing you a story of mountain Maglić-the highest peak at an elevation 2386 meters (7,828 ft) . Mountain Maglić lies within the Sutjeska National Park, which was established in 1962.
Maglić is located about 20 kilometers  southwest  of Foča on Bosnia and Herzegovina's border with Montenegro.  It is easy recognizable by the green and white of its slopes, with steep cliffs and abundant springs and waterfalls. Trnovačko lake, glacial lake with origins in a  melted glacier is nestled among the slopes at 1517 meters.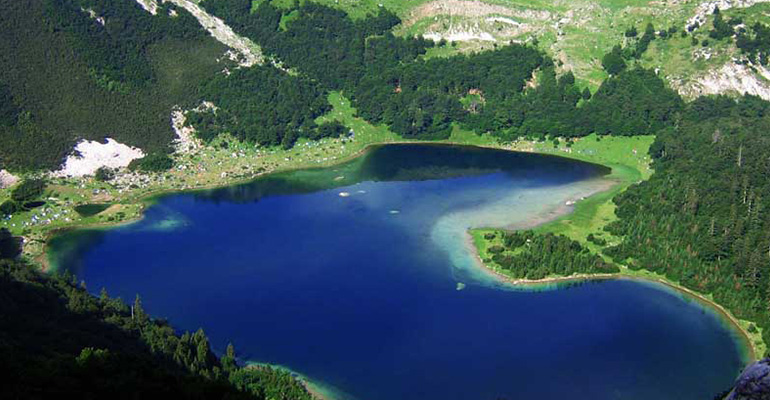 One of the two  last remaining primeval forests in Europe is an exotic rainforest Perućica located at the foot of the mountain Maglić.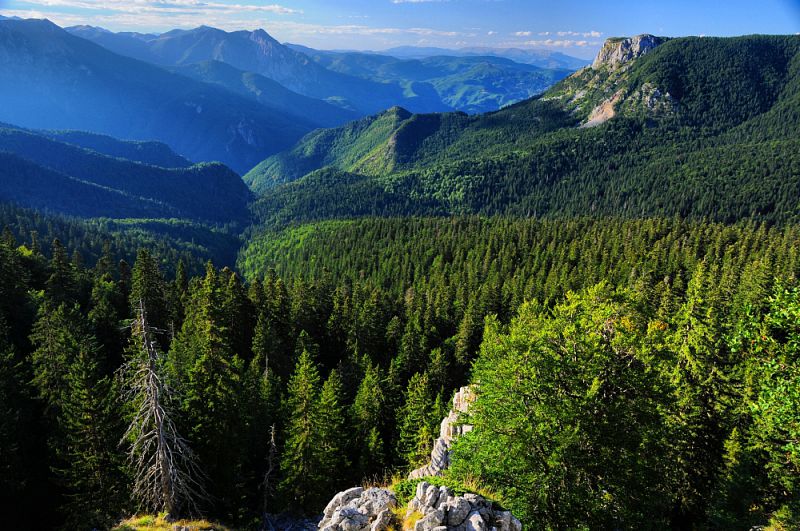 The truth is that in Bosnia and Herzegovina you can find many things that are a real treasure, including mountains that are truly breathtaking and can be enjoyed at any time of the year.