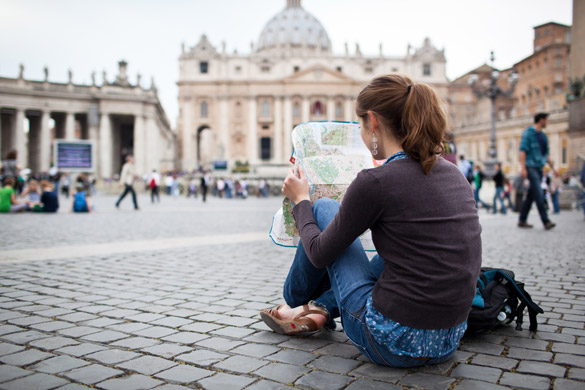 Europe is already the oldest continent in the World and will retain its rank for the foreseeable future. These historic lands have been a place where ancient civilizations and cultures met.
Tour Guide Mostar counts down best tips for traveling Europe…
Visit during off-season
Summertime in Europe is probably the time when the largest number of people is visiting this area. People mostly get irritated with the endless lines at the airports and bus stops, from Paris and London, to Milan and Prague. Therefore visit Europe in off-season. Visiting in early spring or late fall can be quite enchanting.
Plan in advance
Do some advance planning. You don't need a detailed plan but you should know, for the first night at least, where you're going to stay. Book your hostel/hotel before you leave. Always carry with you a map of the city and don`t forget to charge your cell phone.
Learn local language phrases
All of us have had those awkward moments when you travel somewhere and find yourself feeling confused and lost without knowing how to say a word in their language. You don't need to be fluent in the language of the country that you are traveling to, but learning some key phrases makes a great impression.
If someone hears that you're trying to speak the language, they will give you their respect and help.  In case you have missed it, read our previous post – The 5 common phrases to know when traveling to Mostar.
Visit small shops and family businesses
There is a special vibe and atmosphere in small local shops which are owned by families from generation to generation. You surely will not find those vibes in large shopping malls. Italy and France are particularly well known for those kind of shops. Be sure to visit them.
Walk or use local transport
Europe has one of the oldest local transport traditions in the world.
Walk as much as you can, but if you can't then use public transport over taxis; buy 24-hour, 3-day or even weekly public transport passes, which work out cheaper than single tickets.5
Use Budget Airlines
Budget airlines are destiny's gift for the mindful traveler. Europe has dozens of cheap airlines that fly from city to city at minimal cost. You can fly from Dublin to Warsaw, or Barcelona to Amsterdam for under $100. Also keep in mind that these tickets are usually cheaper then train tickets depending on the distance.
Eat like a local
You'll come across some of the world's greatest cuisines on a trip to Europe, so make sure to savour them. Treat yourself to small portions but big flavours with a tapas dish or two in Spain, relish the world's favourite cuisine at an Italian trattoria or discover the art form of the open sandwich with smørrebrød in Denmark.
In case you have missed it, read our previous post – 5 Best restaurants in Mostar according to TripAdvisor.