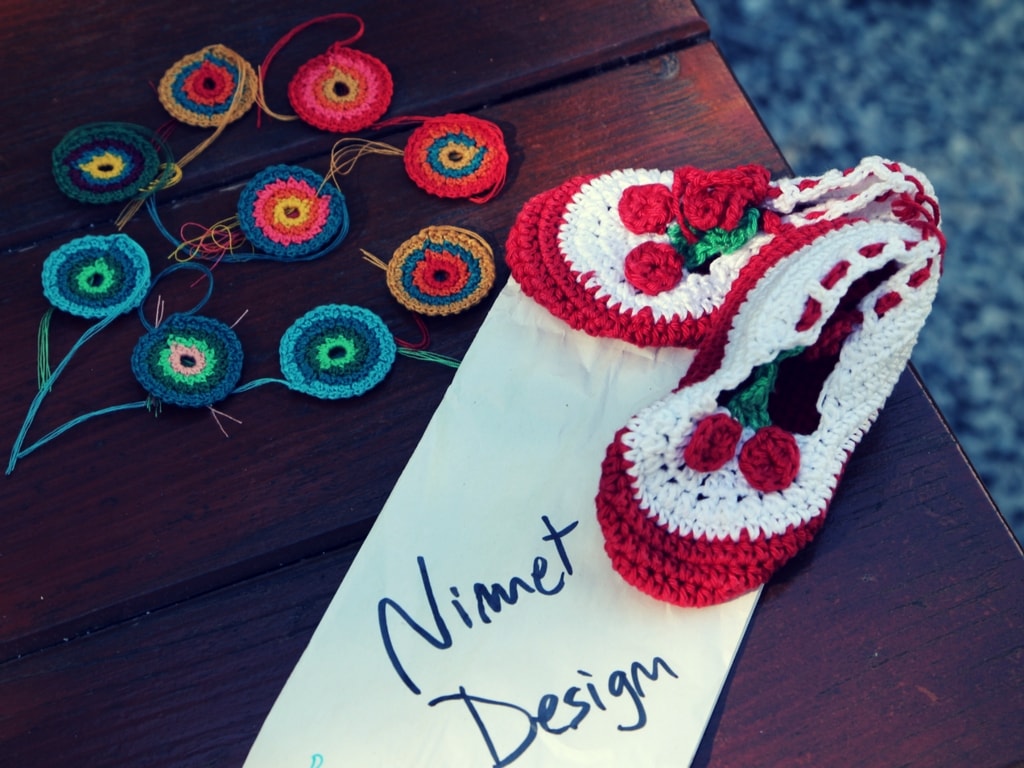 On our Tour Guide Mostar journey every day we have the opportunity to meet people from Mostar who serve as the best inspiration.This city does not have its soul without the people from Mostar who are very open, friendly and passionate.
One of them is Merima Delic, the designer and the person behind the brand Nimet Designs. She creates handcrafts and unique jewelry which are sold every day in the Old Town of Mostar.
How did her story begin?
From an early age, this talented woman watched her mother work every day with your hands as the did ties, knits and crochets. When she was seven years old, Merima learned to crochet with her mother.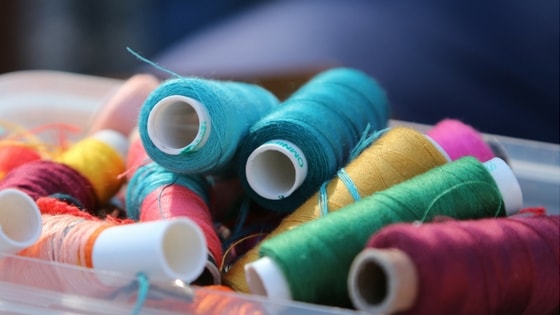 Later on during her studies at the first year of the Faculty of Law, She began to express her creativity by creating jewelry from beads and playing with various colors. At that time she did not know that in a few years she would quit the study of law and fully devote herself to making handmade jewelry.
What are the peculiarities of her design?
The process of creating each jewelry piece starts by selecting 4 different colors. Merima shares that each piece of jewelry is a color composition. She creates a "rainbow" effect of colors; rainbow colors ranging from dark to lighter color.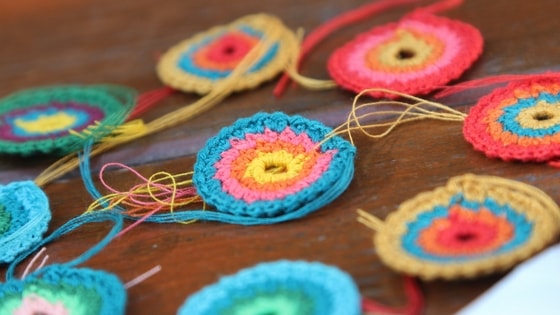 Each necklace must have a meaning and elegant effect when combined with the whole outfit and the rest of the jewelry. For this effect the essential combination of colors and beads of her necklaces is important. Each piece of her jewelry is lightweight. Her best-selling product is the round earrings and today the artist says that it has sold countless number of them.
We asked Merima how she came up with the name Nimet Designs. The word "Nimet" means God's blessing translated from Turkish language. Precisely for that word Merima felt that defines her as a person and an artist – to know what is God's gift and every person needs to find their mission in life.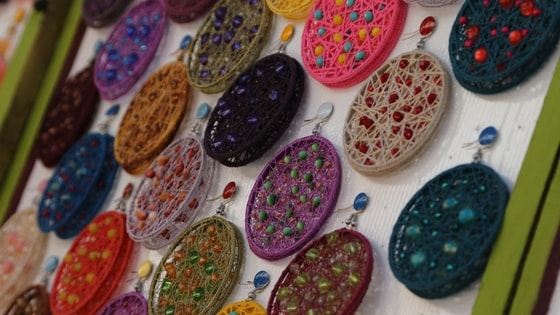 The artist claims that it is a great pleasure to give your work to someone as a gift. (cover photo)
Instead of buying the jewelry at boutiques in Mepas Mall, we invite you to visit Merima on her jewelry stand in the Old Town and discover all the charms of her handcrafted jewelry.