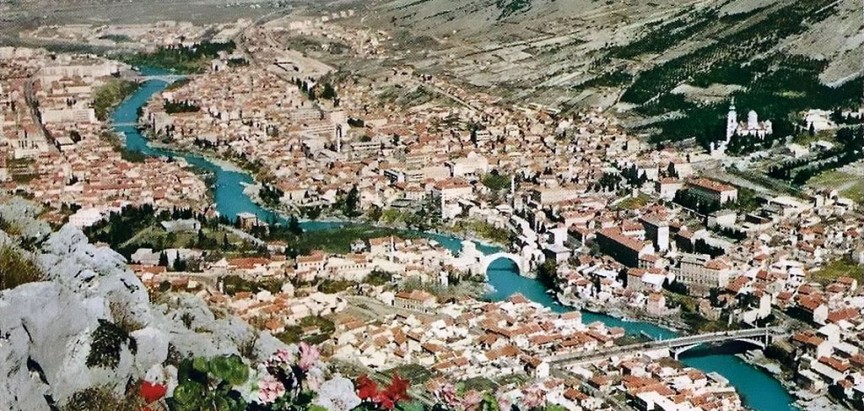 The historic city of Mostar has always been on the crossroads of different civilizations and cultures, a bridge between the East and the West. All of which has left a unique blend historic and scenic areas with historic walls as well as untouched nature and clear waters and Neretva river.
In case you have missed it, see our previous post – Mostar mini travel guide.
As we mentioned before, although the capital of Sarajevo lead with its size and the number of institutions for education, in the recent years Mostar has become the educational center Herzegovina.
Today in Mostar, there are two higher education institutions – University of "Džemal Bijedić" and University of Mostar.
The University of Džemal Bijedić was founded in 1977 as one of the pillars of the development of the Herzegovina region.
Today University consists of eight faculties: Agro-Mediterranean Faculty, Faculty of Civil Engineering, Faculty of Economy, Faculty of Education, Faculty of Humanities, Faculty of Information Technologies, Faculty of Law, and Faculty of Mechanical Engineering. Study programs are organized according to the Bologna principles. Students come mostly from Herzegovina and mid-Bosnia, but also from the rest of the country.
The University of Mostar is the only Croatian language university in Bosnia and Herzegovina. Its original name was University of Džemal Bijedić, named after Yugoslavian Prime Minister Džemal Bijedić, but it was renamed in 1992 during the war in Bosnia and Herzegovina.
The University of Mostar has ten faculties and one Academy of Fine Arts, with 50 different majors, 46 specializations and 70 study groups. This made the University of Mostar one of the most diverse universities in the country.
How many students does Mostar have?
According to unofficial data, there were about 21,000 students in March 2016, of which 15,000 students are enrolled at the University of Mostar, while about 6,000 students were studying at the University Džemal Bijedić. In the previous school year 2015/16., there was an increase of students approximately 25% at the University Džemal Bijedić.