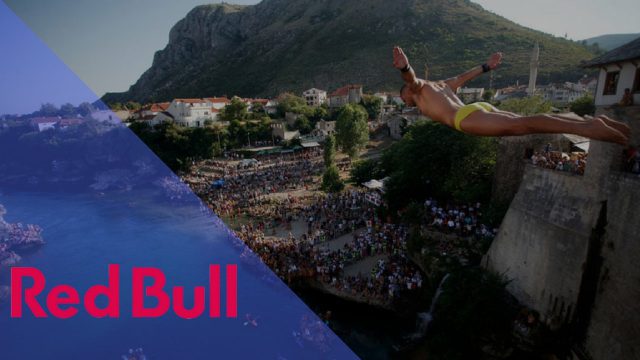 As we have been reporting these last days, Red Bull Cliff Diving competition will be held for the second time in Mostar. This Saturday, September 24th the program begins at 13:00 PM as the Old Bridge will host again the Red Bull Cliff Diving World CupThousands of tourists and Red Bull fans will come to the Old Town of Mostar in order to have fun, enjoy great food and watch the Red Bull Cliff Diving competition.
Some of them will do their homework before and research on TripAdvisor best ways to have fun in Mostar. In case you have missed it, see our previous post – The most interesting comments about Mostar on Trip Advisor.
How about the best accommodation in Mostar?
The Tour Guide Mostar team has the best info about top 5 hotels in Mostar according to the customer reviews and having the Certificate of Excellence on Trip Advisor, read our post – Top 5 hotels in Mostar according to Trip Advisor.
In these last days we have noticed slight price changes in the hotels that can be searched and booked over Booking, Trip Advisor and Expedia websites. These hotels now offer 20% lower accommodation prices in order to fulfill their accommodation possibilities and attract more tourists during the Red Bull Cliff Diving event.
What about the restaurants? Since the prices of food are very affordable in Mostar and tourists always praise the quality and taste of local cuisine, this week the restaurants offer the same prices.
Wandering where to dine and wine in Mostar, read our post – 5 Best restaurants in Mostar according to TripAdvisor.
It is certain that we are expecting another exciting contest, which will show the best skilled jumpers with the magnificent Old Bridge as a stage. Enjoy your stay in Mostar!