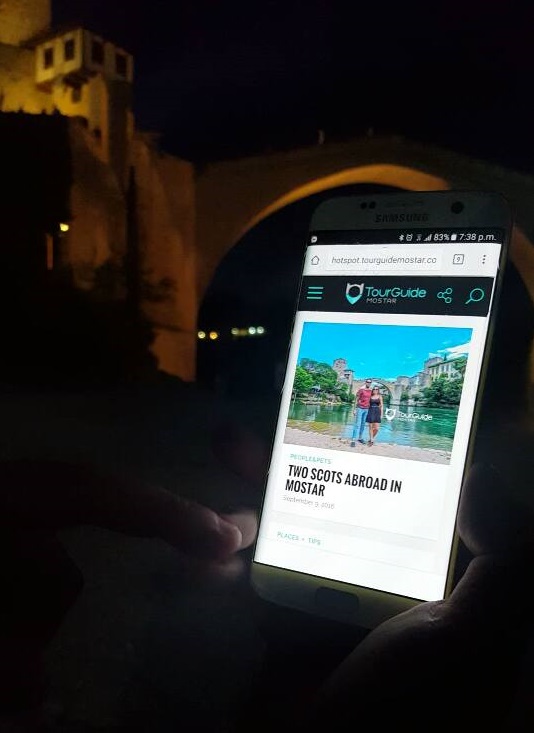 This week the Red Bull Cliff Diving World Series returns to the city of Mostar with the action centered on the 16th century historic Old Bridge.The Red Bull Cliff Diving World Series was established in 2009 and created by Red Bull, is an annual international series of cliff diving events in which a limited number of competitors determine the Cliff Diving World Series winner.
Today Red Bull Cliff Diving events take place all around the world, each in breathtaking locations – lake, oceanside, heart of a city or historical landmark.
Making memories is important and all of us have been in those situations when you want to share something on your social media but you do not have Internet access.
Luckily the Old Town of Mostar now has free Wi-Fi access thanks to Tour Guide Mostar team.
In case you have missed it, read our previous story – The Old Town in Mostar gets free Wi-Fi.
There are 5 spots which ensure free Wi-Fi connection to the visitors of the Old Town in Mostar. The project "Pametna kaldrma" (Smart cobblestones) is a part of Tour Guide Mostar and it is set to ensure free internet connection in the whole part of the Old Town so that the users can freely use the services of tour guide which we are developing.
One of our goals is to connect people and Red Bull fans from all over the world during this Red Bull Cliff Diving event in Mostar.
How to use free Wi-Fi in Mostar?
The process is quite easy. After turning on the Wi-Fi option on your smarth phone, connect to "Free Wi-FI – tourguidemostar.com" and you will gain instant access to web platform where you can stay or use internet for other purposes.
So come to the Old Town of Mostar this Saturday and watch the Red Bull Cliff Diving event, share your memories with us and tag us with #tourguidemostar on social media.