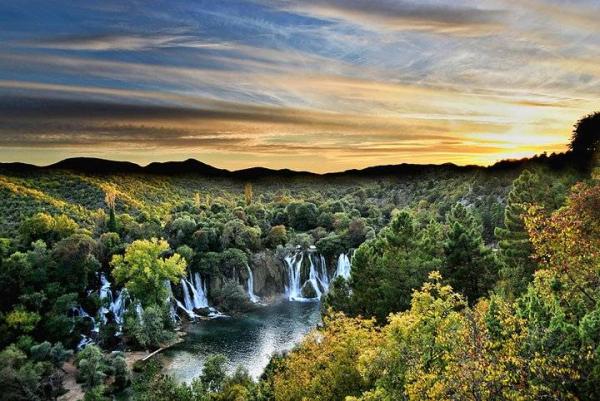 The Herzegovina region has always been in the center of political and social life. Today this land is a unique blend where East meets the West and where the remains of Ottoman and Austro-Hungarian cultures are laid. This region also features lots of natural beauties which attract more and more tourists each year.
All around the world, waterfalls are definitely the natural wonders on Earth. Visiting waterfalls can be a breathtaking experience, since they overwhelm with the stunning sight, as well as a splitting voice of the nature.
The Kravice waterfalls are one of a kind natural wonder in the region of Herzegovina. Situated very close to the pilgrimage site of Međugorje and only 40 kilometers away from Mostar, these waterfalls are the perfect picture of untouched nature at its peak.
In case you have missed it, see our previous post – 5 Places ToVisit While In Herzegovina.
This is the place where the Trebižat River falls down into a large waterfall, which height ranges from 26 – 28 meters, depending on the season.
The area around the waterfall is very popular for swimming and having picnic.
The best time of year for visiting is during the spring time when the fall is at its fullest and the vivid landscape turns bright green as the surrounding nature is blooming with life.