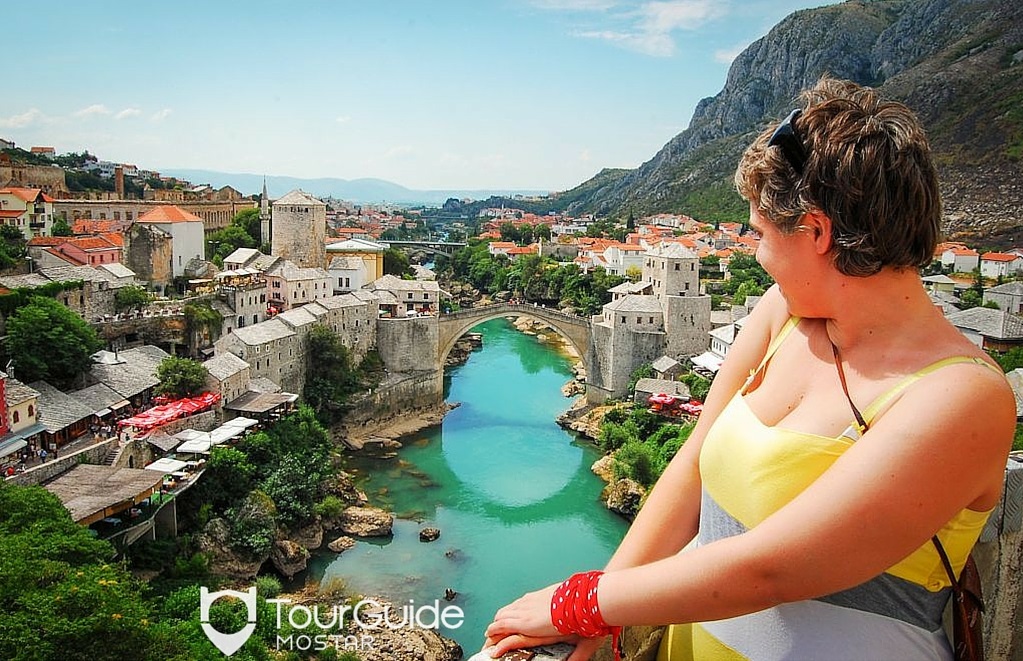 From day one the Tour Guide Mostar journey has been an incredible experience for our team. By collecting information about our hometown, history, architecture and contacting people who have visited us, we got the chance to communicate with real life explorers.
These people visited Mostar from different areas of the world and fell in love with its soul. In case you have missed it, read the story about Turkish architect Selda Turasan who was amazed by Mostar`s architecture.
One of these global trekkers is Olivia-Petra Coman, coming from the town of Brasov in Romania. She works as a translator and writes her travel blog Petra's Chessboard while traveling around the world in her free time. We got the chance to meet her over a Skype call and spend some time chatting in a relaxed atmosphere about Tour Guide Mostar project and her passion for travel.
Read her impressions about Mostar…
Bound.

Of all the places I've seen, one of the brightest memories is bound to Mostar. From the moment we first met, on a starry July night, and until we met again, with its cobblestone alleys now turned crowded, it suffered change, but remained the same.

I felt it in the touches of silk, in the taste of homemade jam, in the out-of-this-world colour of Neretva, in the smell of the whitish stone, and in the rare sighs of the wind, which shares a beautiful story to the world.

A story about a city and a bridge, about people who are kind, and about joyful times spent there.

Times that can never be forgotten.
We sincerely hope that when Olivia visits our hometown again, we get the chance to spend some time together.