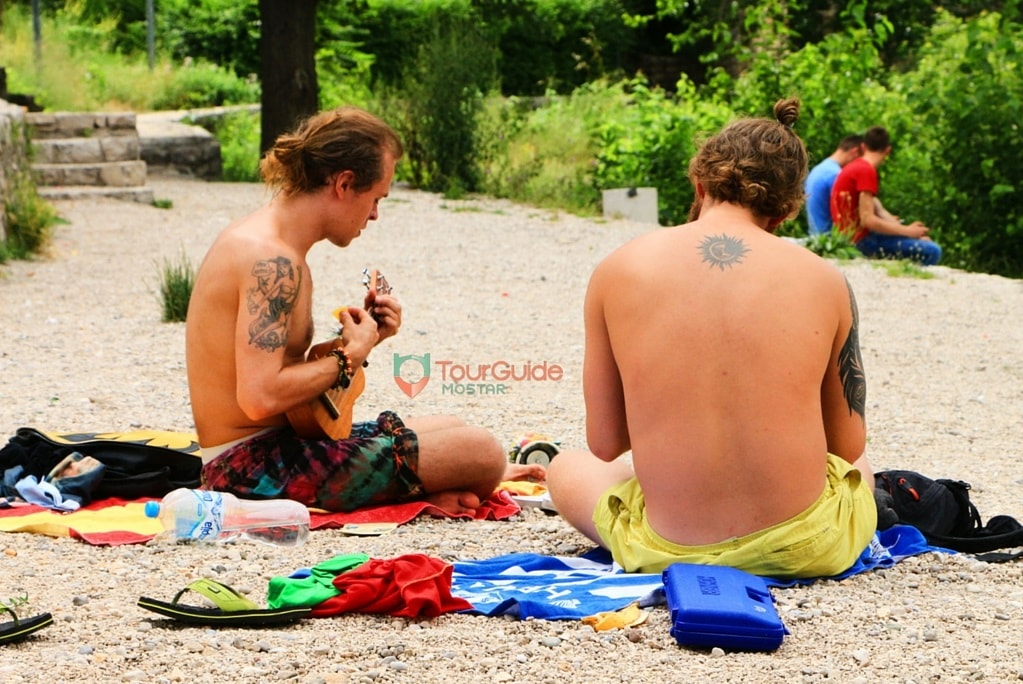 No money, no air conditioner, no problem!

With 40 °C temperature, these days ‪#‎Mostar‬ is in the middle of summer heat wave. Le`s not let that stop us from enjoying summer and doing fun things in Mostar.
When coming to Mostar, try not to be carried away with what you hear or read. Make you own memories, go ahead and explore. Try these 5 things and enjoy your stay in Mostar.
How to chill off? Sit by the Neretva river, enjoy the sounds of guitar and soak your feet into the river.
In case you have missed it, read our full article on Tips on how to beat the heat while traveling to Mostar?