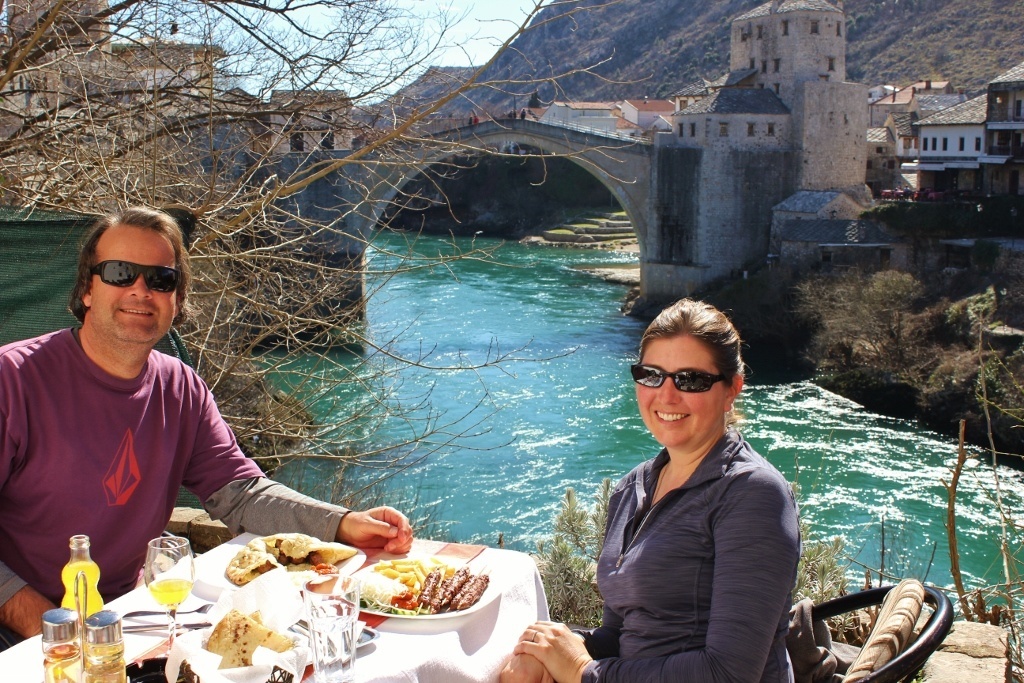 The Tour Guide Mostar project is in full swing. Every day we are gathering more and more information and getting in touch with bloggers from all around the world who visited Mostar and Herzegovina as a stop on their journeys.
We were very happy to get in touch with Sarah and Kris from the JetSetting Fools travel blog. This passionate couple visited many countries on all six continents and their trip to Mostar was last year.
Even an 8 hour time difference from Costa Rica and Bosnia and Herzegovina, did not stop us from having a long Skype call with Sarah and Kris.
They were humble, accessible and very communicative. These kind people understood the importance of our project for the development and future of Mostar.
As they stated on their Blog, they found Mostar to be very captivating, from the people with great sense of humor to the experiencing the local cuisine in Mostar which was a real treat fro them, especially since this region is known for grilled meat.
We really hope that our mutual cooperation and communication will help us bring them to Mostar once again so that they will share their positive experience further more to the world.
Many people have supported us on our Tour Guide Mostar journey and one of them is Barbara Weibel, the owner and editor of Hole in the Donut Cultural Travel website. In case you have missed it, read her story about Mostar in our previous post.