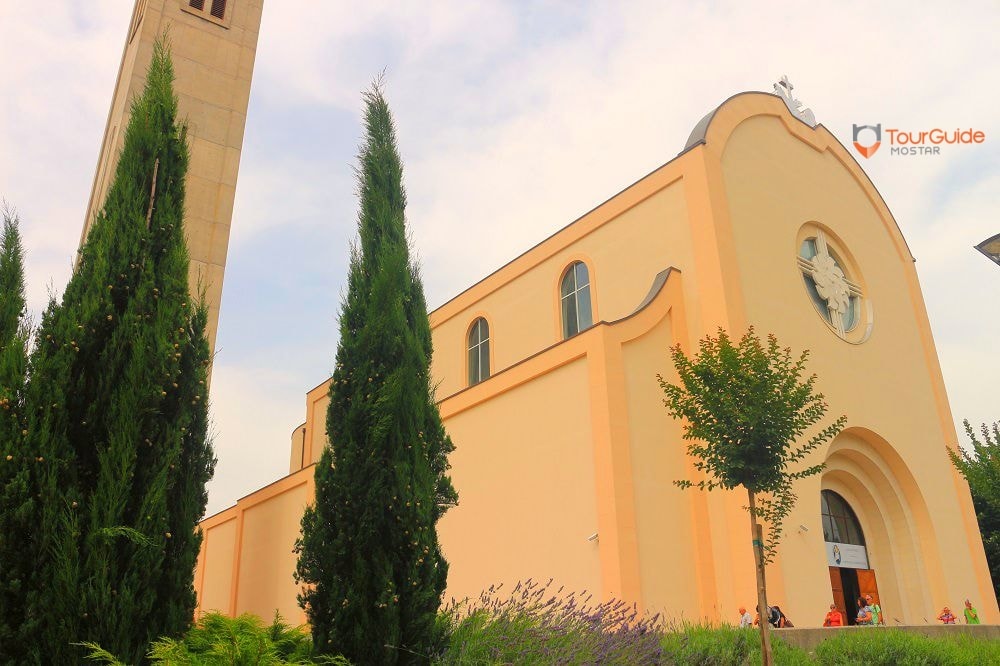 The Catholic Church and the Franciscan Monastery in Mostar was built in 1866., when the region was under Ottoman Empire.  The Ottomans helped build the Church.
Unfortunately the church was damaged in the war in 1992., and later on in 2000. a new church was built in the same place.  What makes this place so special? Read our about the past and present of the Franciscan Church in Mostar.
Today the bell tower of the church is the highest construction in the city, boosting 107m of height. The view from the top of the tower is truly magnificent, showing the whole panorama of the Mostar.
This complex boasts a library with 50,000 ancient western and eastern scriptures and books. It is the largest library of such characteristics in Herzegovina and this region. In the monastery there is also an important collection of paintings by Italian masters of the XVI and XVII century, and also works from modern artists.
Today this complex is very closely situated to the Old Town of Mostar which makes it the starting point for the tour guides when they lead tours for the visitors through the town.