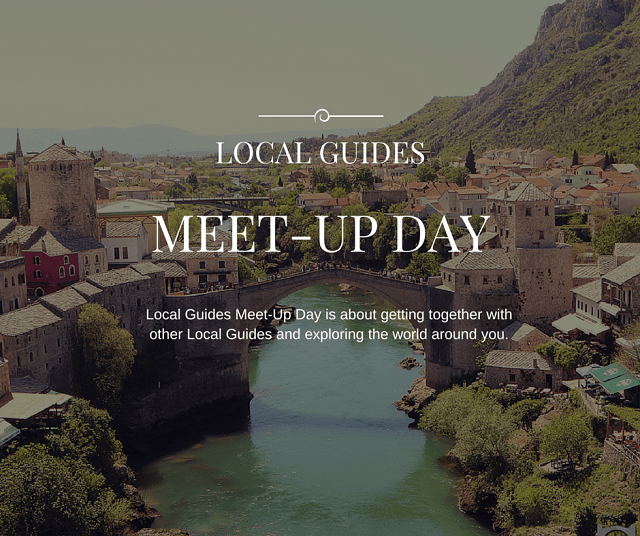 Do you want to be socially responsible and help mapping your town?
Google and Tour Guide Mostar are inviting you to one hour walk through Mostar and a free coffee. Meet fellow Local Guides and explore your hometown.You have the opportunity to help the city of Mostar-to be mapped for the first time.
Charge your camera, lace up a pair of comfortable shoes, and get together with nearby explorers on Saturday, June 18Â (6pm) for Local Guides Meet-Up Day.
For additional information contact: tourguidemostar@gmail.com or call our number:Â (+404) 537-2218.
Join our movement!