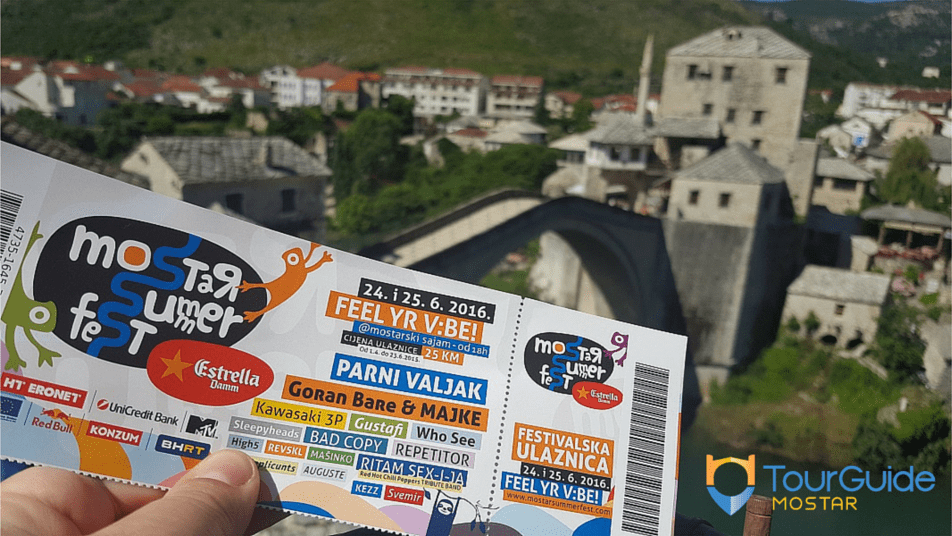 This summer the Tour Guide Mostar project will promote our city and support all the relevant events that are happening. Celebrating urban culture and music, our team is awarding one lucky winner with two tickets for the 2016 Mostar Summer Fest.
How to participate? It is quite easy, share this post on Facebook and tag one of your friends who you would like to share this experience with. The winner will be chosen by random pick. Good luck guys!
This is a great event for music lovers and tourists who will come to visit Mostar next week. Another Mostar Summer Fest will be held on June 24th and 25th.
Every year this urban event attracts a significant number of visitors from across the Herzegovina region and beyond. One of its goals is to become a platform for having a good time, meeting and connecting people of good will.
Music has always been an universal language that unites people, inspires them to greater social engagement and the necessity of their own engagement for the benefit of society as a whole.
This year the event will line up popular regional music names including Parni valjak, Goran Bare & Majke, Gustafi, Kawasaki 3P, Bad copy, Repetitor, Who See and Svemir.
The organizers went a step further this year by providing free transportation by bus from the Spanish square to the Sajam location where the festival will take place.