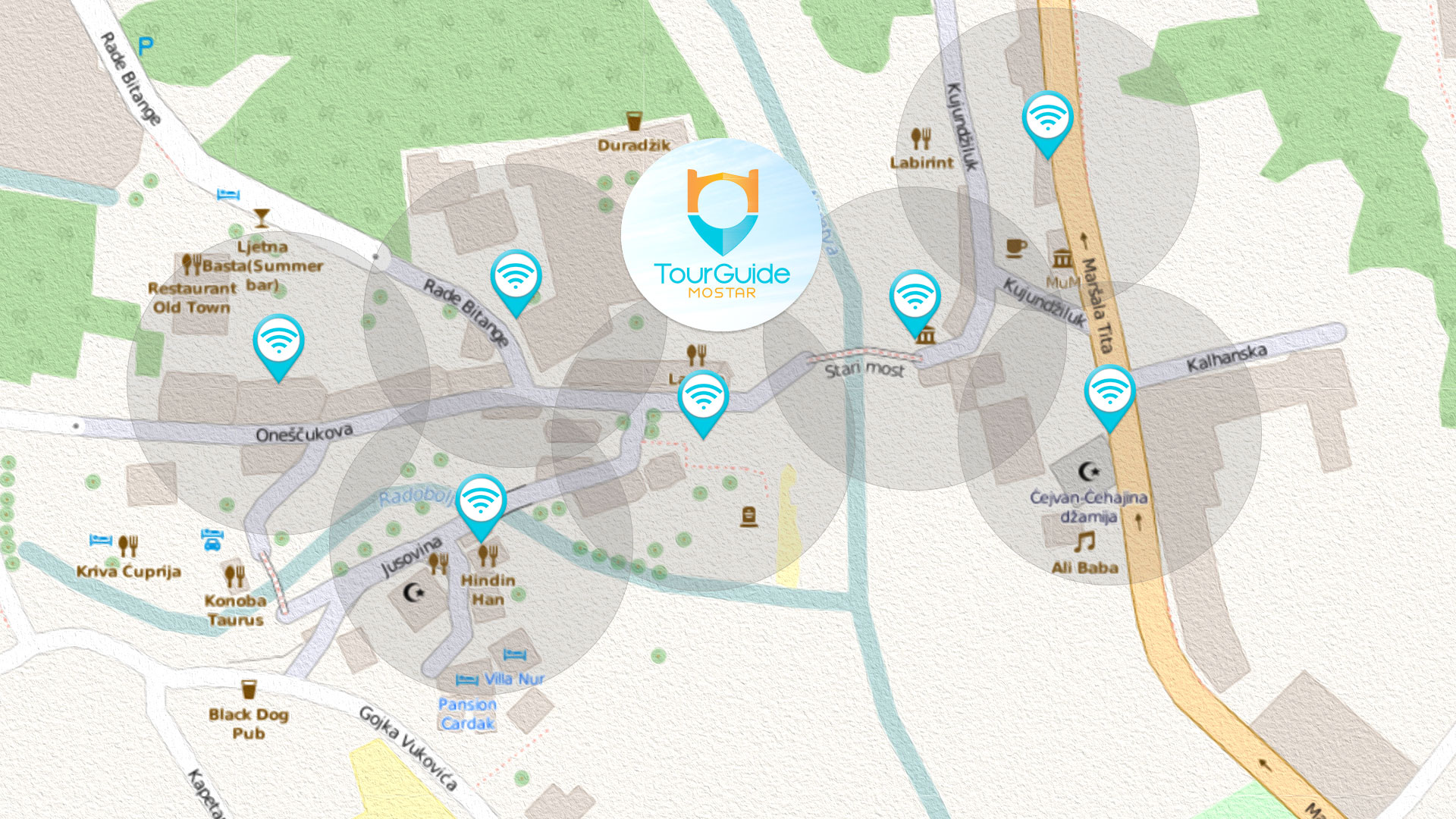 Tour Guide Mostar is a brand developed by a group of young enthusiasts who above all things love their hometown Mostar and its tradition.

Welcome to the city of light!
Rising from the waters of Neretva River stands idyllic city of Mostar. Unique in its diversity, this flourishing city which is full of historic buildings is one of the highlights of a trip to SouthEastern Europe.
This is the place where Mimar Hayrudin designed famous Old Bridge and Aleksa Šantić wrote his famous rhymes.
Mostar' s written history dates back to early 15th century when the region came under the rule of Ottoman empire. An example of Ottoman culture and architecture is the Koski Mehmed Pasha mosque and the Old Bridge of Mostar, both today included in UNESCO list of World Heritage places.
Explore the compact Old City which was built following the unwritten oriental rule, and shop for copper, vine and handcrafts.
The mix of different influences and periods had created diverse cultures and four religions, which makes this city unique in its diversity.
Mostar will become your new Mediterranean love. Come visit us, experience hospitality beyond borders, arrive and revive our rich history. We are close to the Mediterranean but yet stunningly different.
Light shines through the stories of the people of Mostar relating the struggle for their present freedom and today's effort for progress in every direction.
To help develop and support tourism in Mostar as well as promote its cultural heritage we will create a Digital Tour Guide with a free WiFi in the old part of the city that will be releasee in fall 2016. The Tour Guide Portal gives insight to the sightseeing attractions in Mostar as well as other places around Hercegovina with just one hour drive away. Out of the city you will discover villages and little towns which represent the history, culture and beauty of Herzegovina.
Feel the digital tour under your finger in Mostar 2016!