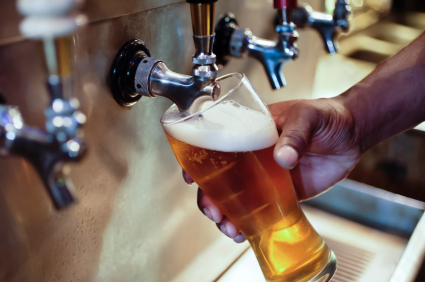 The fertile region of Herzegovina is full of picturesque green valleys, clear lakes and high mountains.
There are several minor breweries in Bosnia and Herzegovina. Most of them were established in 19th century. The largest brewery is Sarajevska Pivara which has been established in 1864. Other breweries include Pivara Tuzla (1884), Banjalučka Pivara (1873), and Bihaćka Pivovara (1990).
Local beer is cheap. The first word learned by many foreign visitors is pivo. If you like beer, you should definitely learn this word before coming to Herzegovina. A half-liter bottle costs 1 KM in the shop and only 2 or 3 KM in restaurants and bars. Other imports are available everywhere. They are reasonably priced, but of course more expensive than local beers without really tasting any better.
Tour Guide Mostar counts down three draught beers made in Herzegovina…
Hercegovačko beer
Hercegovačko is a light lager beer. Today it is available in modern and attractive packaging. It is intended for a wide range of consumers who prefer standard lager beer. It is characterized by mild taste and is extremely smooth. This beer serves as an ideal refreshment in the sun and in moments of relaxation.
Mostarsko beer
The Mostarsko beer / Mostarsko pivo is produced by Hercegovačka Pivovara. This is premium light beer. It pours out with a familiar clear and golden color, with a finger of nice white and foamy head. The taste starts on the sweet side and finishes with a pleasantly bitter finish. This is Premium Lager beer made of water, barley malt and hops
Livanjsko beer
The Livanjsko beer is made in craft brewery in Livno, without preservatives and additives. It is not filtered, and still remains a bit blury. This bee retains the fullness of taste and ingredients with filtration wrinkles. It is not pasteurized, which is why it has the short shelf life as it does not detract from the value.
On the contrary, it retains the vitamins B complex. In order to really assess its value you should drink it as much as possible.