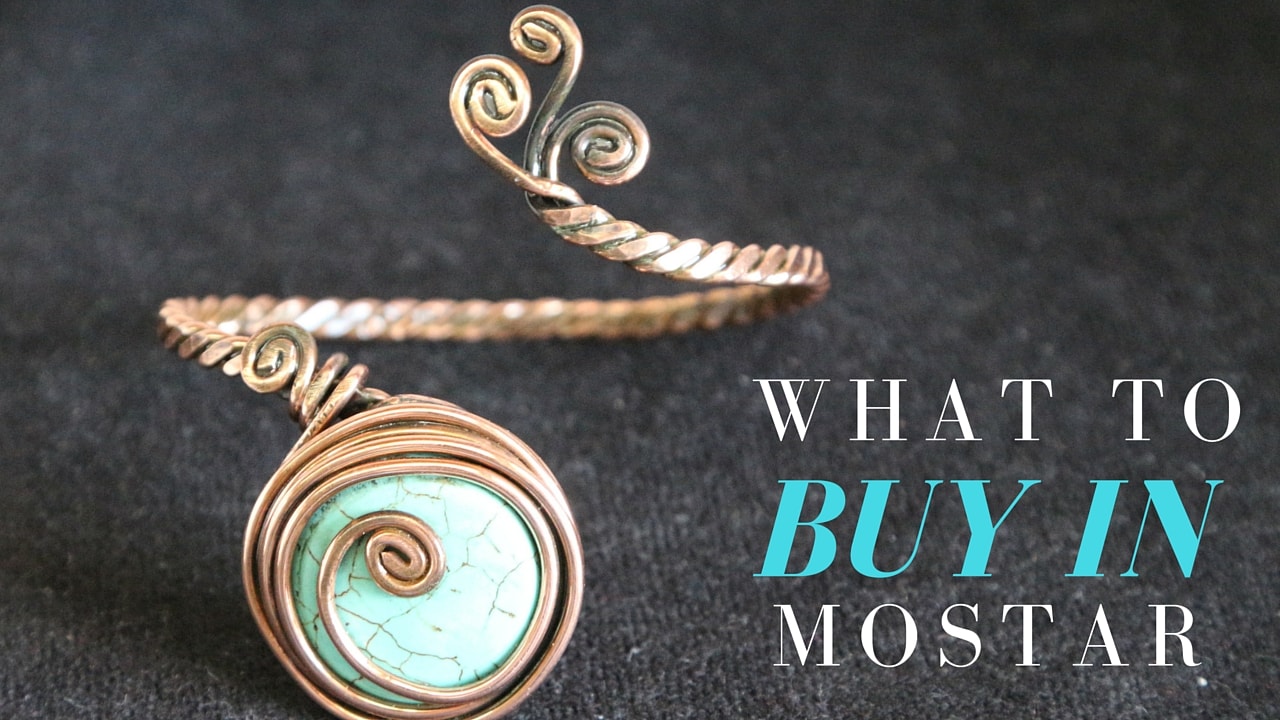 Many crafts and trades developed during the 16th century in Mostar. Back then the čaršija (carshiya ) had more than 30 various types of crafts.
They were predominantly grouped into esnafi (Turkish word for "guilds"), which were arranged according to the types of professions after which even the streets (carshiyas) were named, bearing the features of distinct carshiyas.
Today Old Town in Mostar is very well known for have numerous markets and souvenir shops. In case you have missed it, see our previous post with tips on Things you should do when you travel to Mostar.
The streets of Kujundžiluk are certainly are full of charm and character, reflecting their Turkish cultural origins. Kujundžija is the Turkish word  for a craftsman who creates art filigree objects of gold and silver.
Visit them and find thoughtful gifts for your loved ones to take home. This is also the best way to bring home genuine local that would remind you of your adventure.
What to buy in Mostar? Tour Guide Mostar brings five things you can take home.
Copper etchings and dishes
Dishes, goblets and coffee pots made of copper specifically date back to the Ottoman period. These are made by the kujundžije in their small shops in Kujundžiluk. When passing by, every day you can hear the sound of hammer minting the copper plates which means that new copper objects are being made.
Unique jewelry
Young fashionistas can look forward of finding unique jewelry in Mostar. Unique and handcrafted copper jewelry with colorful stones can be found in the shops such as the one of kujundžija Azer Badžak.
Art work
Everywhere you go in the Old Town of Mostar, you can glance your eyes at the some of the most beautiful paintings with the images of the Old Bridge, Neretva river and the whole region of Herzegovina. Tourists can also buy a variety of oil and watercolor paintings as well as colorful postcards.
Colorful lanterns
There is something magic about lanterns and the light from them that sets the mood all around. Each lantern has mosaic glass which reflects the light making colorful shades. Take one lantern home and turn your home into oriental haven.
Turkish rugs
These oriental carpets have been a symbol of craftsmanship and the streets of Kujundžiluk are the perfect place to pick one rug for your home. How to buy a quality rug? Here is an insider tip.  Turn the rug upside down and look at the back. The more distinctly the design shows on the back, greater the number of knots, the better the quality of the rug.
in case you missed it
[wp-tiles id="1288″ grids="News"]