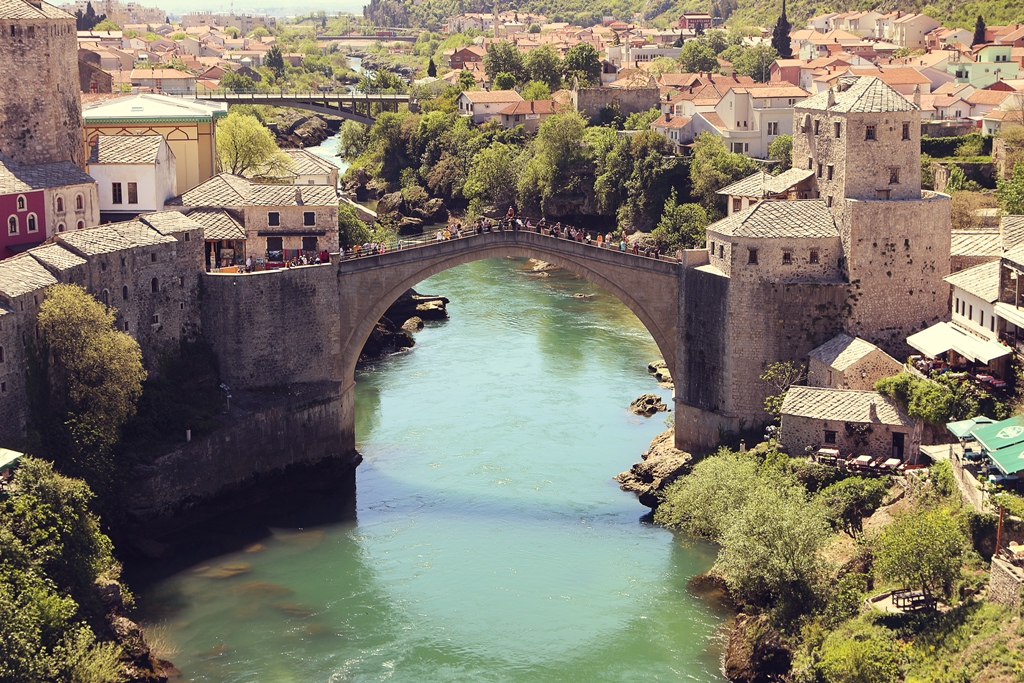 We are looking for bloggers, writers and photographers who have visited Mostar.
Are you fascinated with this idyllic and historic town? Are you in love with its soul and picturesque landscapes? If you are, join Tour Guide Mostar in our journey of developing and supporting tourism in Mostar as well as promoting its cultural heritage, monuments and sights.
From fall 2016 we are launching Digital Tour Guide  and portal which gives insight to the sightseeing attractions in Mostar as well as other places around Herzegovina with just one hour drive away. Out of the city you will discover villages and little towns which represent the history, culture and beauty of Herzegovina.
Your story about Mostar can help us too. Share you impressions, photos and videos with us! Tape a message about Mostar in your own language and send it to us. Every information and any kind of help is welcomed.