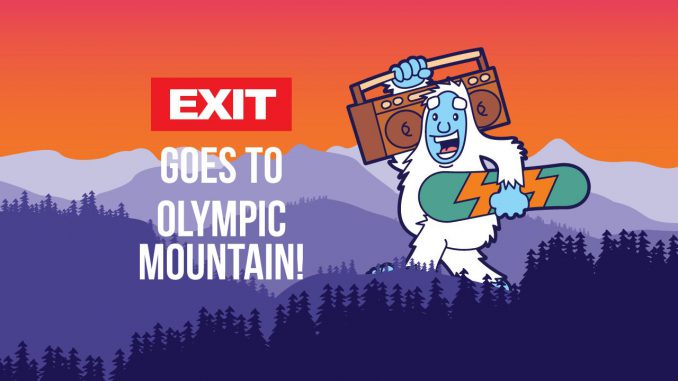 The great Exit Festival family will get another member next year! After in 2014, they started Sea Dance at Jaz Beach, a year later Revolution in Timisoara, and Sea Star in Umag this year, EXIT team are starting a new festival which will take place from March 15 to 18 next year at the Olympic Jahorina mountain!
The festival is designed to have both daytime and night events, but following the 2+2 formula which was used for the extremely successful Sea Star Festival in Istria. On the first day, the festival will have an evening warm-up party; in the next two days, it will be open at full capacity during both day and night, while the fourth day is reserved for the ending party during the day. More information about the new festival, its name and the names of its first performers will be available soon, and the first tickets for the most affordable, promotional prices will be available before starting the winter season.
Music festivals in mountain resorts are on the rise all over the world, and in Europe alone demand has already surpassed the offer of such events. EXIT team, in cooperation with the Jahorina Olympic Center, plans to position the new festival among the most important winter music festivals on the continent in a relatively short period of time.
This will place Jahorina among the attractive destinations in the regional festival network organized by the EXIT team, continuing the trend of connecting the region as the foundation of EXIT's social mission, but also further positioning of the South Eastern Europe region as one of the most attractive destinations for youth and festival tourism which are on the big rise worldwide. Just like EXIT 2001 was the first mass gathering of young people after the wars of the nineties, all the events produced by EXIT team today gather people from all over the region, which creates a special atmosphere for the visitors from the rest of the world, named "EXIT magic" by some international media.
Furthermore, aside from new regional countries and promotion of the local destinations in the world, EXIT team continues to develop an all-year-long, 365 days a year experience, each year offering more and more events and festival days. This year as well, in the first, promotional wave of EXIT Festival ticket sales, tickets for other festivals will also be available, for the first, promotional prices, both individually and in a package, with savings going up to 80%!
Source:exitfest.org