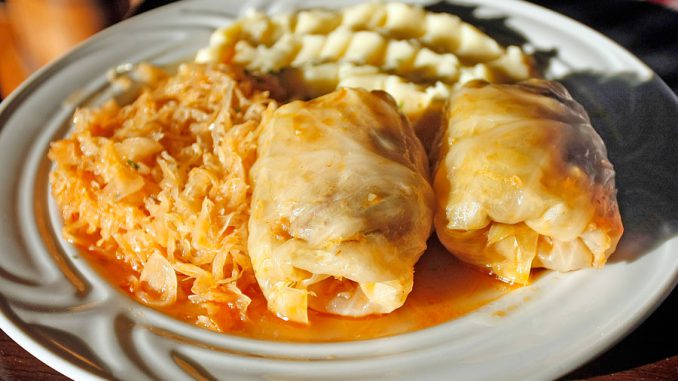 Sarma is every Slavs favorite dish, especially to South Slavs, but even the west Slavs love it and call it Gołąbki. In Croatia there is an event called 'Zeljarijada' that is held in the northern Croatian city of Varaždin, this was the 20th edition of the festival. It is a 3-day cultural and food loving festival to cook the longest sarma ever, this year they officially entered the Guinness Book of Records for the longest sarma in the world.
Each year their sarma is getting better, longer and bigger so if you get there by any chance you won't leave hungry. This year they managed to make a 1,320-meter long sarma, officially the longest in the world and it took 22 cooks to make it that big.
What do you need to make the gigantic sarma?
1,200 pieces of cabbage,
300 kilograms of boneless beef,
410 kilograms of boneless pork,
55 kilograms of bacon,
75 kilograms of dried ribs,
75 kilograms of dried sausages,
105 kilograms of rice,
14 kilograms of vegeta,
70 kilograms of onions,
12 kilograms of salt,
2 kilograms of pepper,
700 eggs,
4.5 kilograms of garlic,
40 liters of oil and a lot of tomato concentrate.
So when you get all those ingredients and dozens of cooks you could beat the record. More than 10,000 people visited the festival this year.
Originally appeared on :slavorum.org