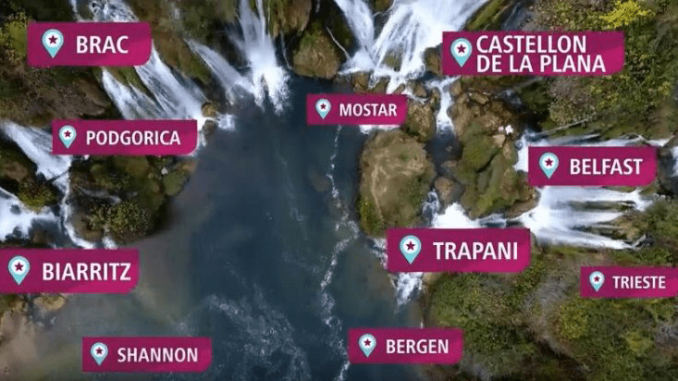 Numerous efforts of Mostar Airport to expand their offer with flights of a low-cost company over the years just got a new plot. It is even more interesting that this time it is not about negotiations between management or local authorities with airline companies, but the online survey of the company Eurowings from Germany.
The well-known German Eurowings published a list of ten European destinations and invited all of their visitors to vote which city will enter their flight schedule for the next summer season. The competition is serious because other airports included are: Podgorica, Shannon, Brac, Trieste, Castellon, Trapani, Bergen, Belfast, and Biarritz.
To recall, the management of the airport has been trying to arrange flights of some low-cost airline company for two years now, and negotiations with Eurowings were conducted in January this year. It was concluded that the establishment of flights to Stuttgart would have most chances.
Well, today Mostar got 30780 votes on You vote. We fly organized by company German EuroWings.
There is nothing more to say except WELCOME TO MOSTAR.